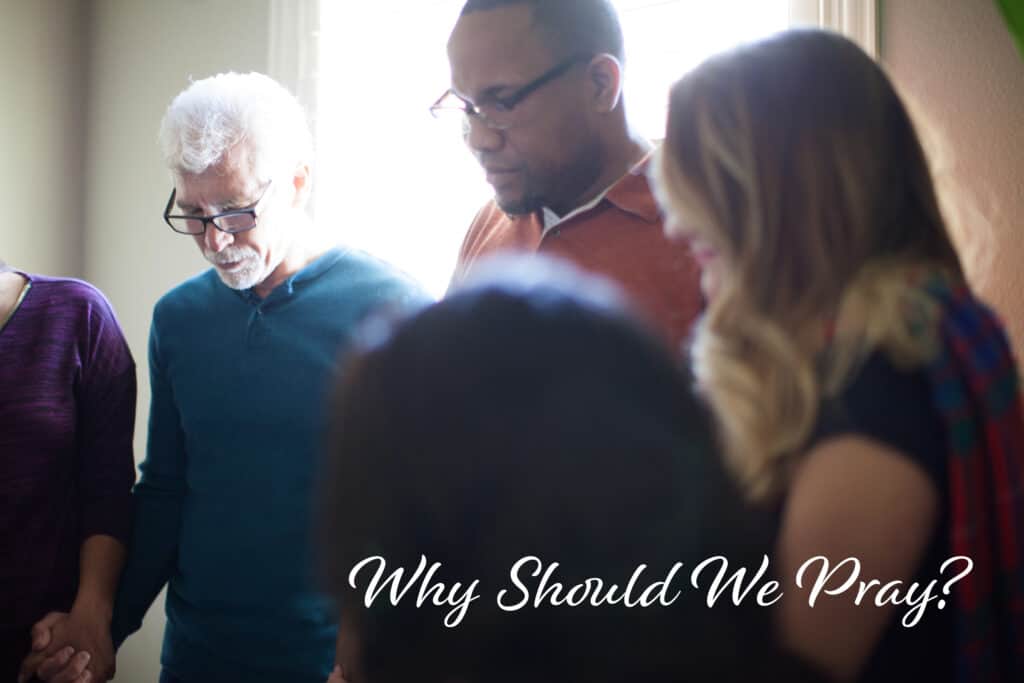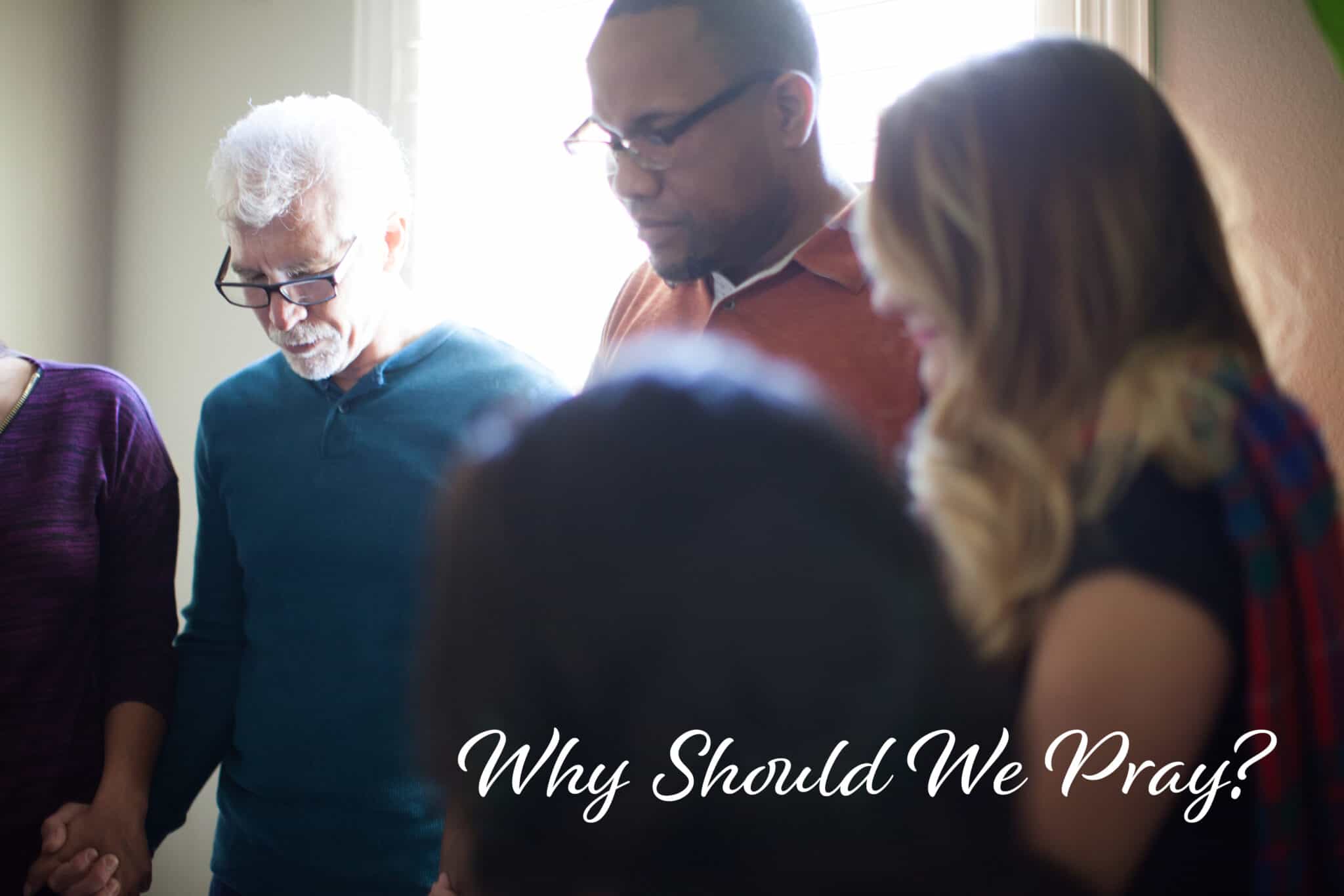 We pray to communicate with our Creator God. Prayer methods may vary, but the overall purpose is the same.
The Bible is rich with wisdom about the many reasons humans can and do pray, and why God welcomes us to pray to Him.
Let's explore these reasons and what Scripture teaches us about prayer:
We'll start with the most common reason people think about praying—for help.
We pray for help and guidance
The ever-present opportunity to communicate with God is an invaluable gift. It's a privilege to use prayer to request help from our caring Father in heaven.
And the Bible provides us with promises that God hears our prayers for help (1 John 5:14; Philippians 4:6, 7), and that we can cast all our "anxieties on Him" (1 Peter 5:7).
We can pray at home with the family, during quiet time alone, with another person, or in a group. And throughout the Bible we see many examples of this.
Hannah prays for a child, and to be delivered from her distress
Hannah desperately wanted a child but couldn't get pregnant—a condition many women can relate with.
To add to that, she was ridiculed by her husband's other wife who could bear his children.
Still in agony, she went to the temple and made a vow to God in prayer.
She prayed,
O Lord of hosts, if you will indeed look on the affliction of your servant and remember me and not forget your servant, but will give to your servant a son, then I will give him to the Lord all the days of his life, and no razor shall touch his head.

1 Samuel 1:11 (ESV)
Hannah's prayer was answered (1 Samuel 1:20). And in the next chapter we can read her full prayer of gratitude (1 Samuel 2:1-10).
She named her son Samuel, and dedicated him to God to be a servant at the temple. Later on, he became one of the most well-known prophets of the Bible.
Hezekiah prays for restoration of health
Hezekiah became extremely ill. And the prophet Isaiah visited Hezekiah on his deathbed to warn him that his death was near. This message, while meant to prompt Hezekiah to get his "affairs" in order, drove Hezekiah to pray like his life depended on it.
Then Hezekiah turned his face to the wall and prayed to the Lord, saying, 'Now, O Lord, please remember how I have walked before you in faithfulness and with a whole heart, and have done what is good in your sight.' And Hezekiah wept bitterly.

2 Kings 20:2-3 (ESV)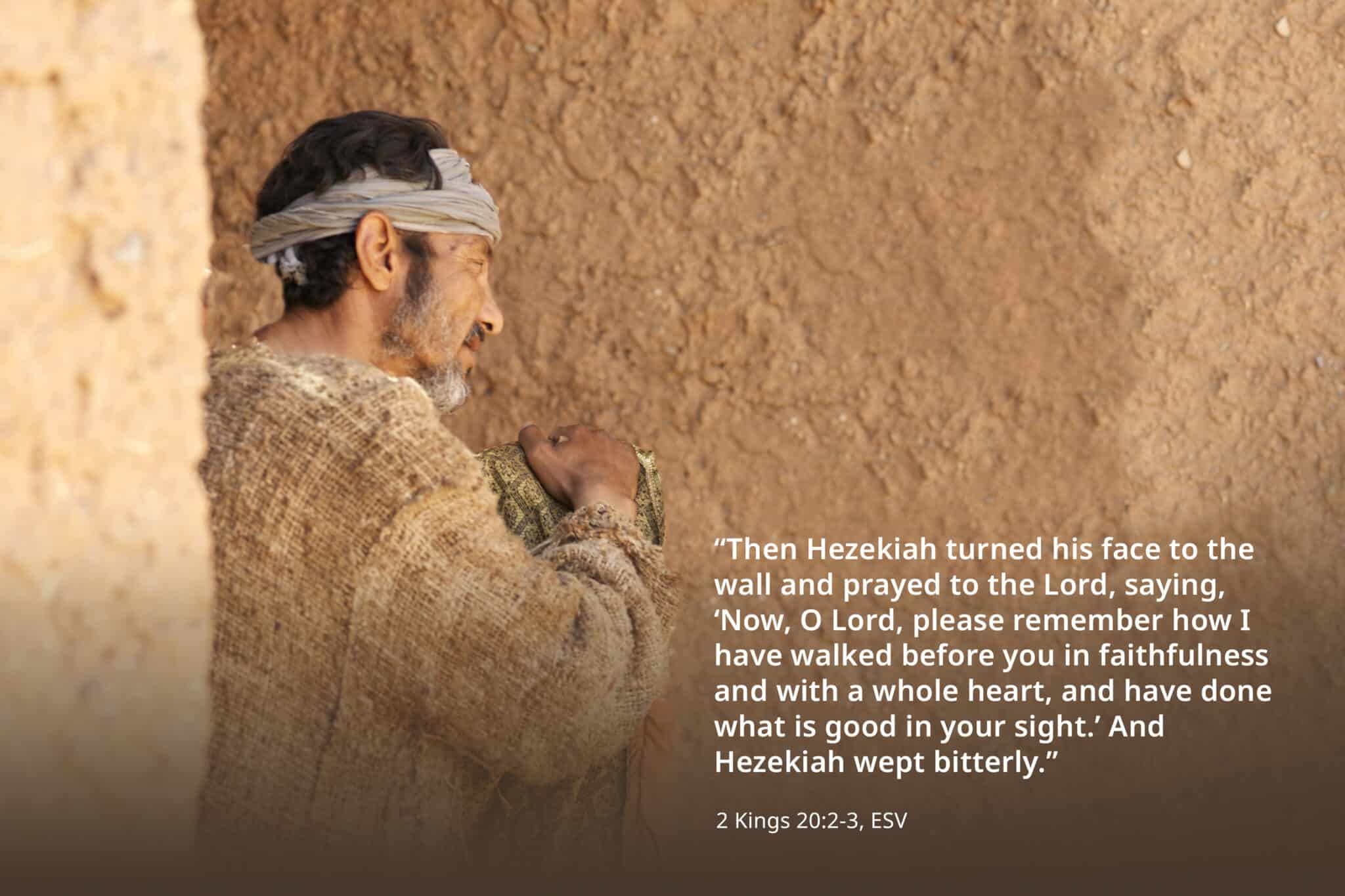 Before Isaiah left, God told him that Hezekiah would live. Not only would God heal Hezekiah, but He would also grant him another 15 years of life. He would deliver Hezekiah's people from the King of Assyria, and He would defend the city.
King Solomon prays for wisdom
Regarded as one of the wisest people who ever lived, Solomon's story shows how his wisdom came from God.
He had an opportunity to ask God for anything, but he was grounded enough in his reality to know that what he really needed was the kind of guidance and discernment only God could give him.
And now, O Lord my God, you have made your servant king in place of David my father, although I am but a little child. I do not know how to go out or come in.

And your servant is in the midst of your people whom you have chosen, a great people, too many to be numbered or counted for multitude.

Give your servant therefore an understanding mind to govern your people, that I may discern between good and evil, for who is able to govern this your great people?

1 Kings 3:7-9 (ESV)
God answered Solomon's prayer, pleased that He asked for wisdom instead of wealth or power. So He granted him even more than he asked for:
…Behold, I give you a wise and discerning mind, so that none like you has been before you and none like you shall arise after you. I give you also what you have not asked, both riches and honor, so that no other king shall compare with you, all your days.

1 Kings 3:12-14 (ESV)
The early church of Acts prays for Peter's deliverance
Peter was imprisoned and scheduled to be executed. According to Acts 12:5, "So Peter was kept in prison, but earnest prayer for him was made to God by the church" (ESV).
Kept in chains and guarded by soldiers, Peter had no hope. But the church communicated their needs to God in prayer.
Now when Herod was about to bring him out, on that very night, Peter was sleeping between two soldiers, bound with two chains, and sentries before the door were guarding the prison. And behold, an angel of the Lord stood next to him, and a light shone in the cell. He struck Peter on the side and woke him, saying, 'Get up quickly.' And the chains fell off his hands.

Acts 12:6-7 (ESV)
The angel then led Peter past the guards, out of the prison, and to the city gates. He went straight to Mary's, where the church was gathered in prayer.
Jesus Christ prays for deliverance, yet accepts His mission
Jesus prayed daily to commune with His Father. He prayed for strength. He prayed before performing many miracles. He prayed before choosing His disciples. He even prayed before His arrest, feeling the very fear and dread any human would have felt in that situation.
But Jesus knew that whatever He needed, His Father would provide. He prayed:
My Father, if it be possible, let this cup pass from me; nevertheless, not as I will, but as you will.

Matthew 26:40 (ESV)
Even Jesus Christ our Savior expressed to God the vulnerability He felt in His human form. He actually prayed to ask if there was any way He didn't have to go through with His painful, sacrificial death on the cross.
But through His connection with the Father, and His unmatchable love for humanity, Jesus was able to acknowledge His fear while also taking courage that God's will would lead to the best possible outcome of all. This prayer gave Him renewed strength to face what would soon be happening to Him.

Through prayer we can communicate with God about our wants, our needs, our hardships, and our questions. He promises to hear us and provide what we need to go on.
We pray to spend time with God
Prayer is a conversation. And it's also an intentional time of communion with God. So it's possible to spend time in prayer even when we aren't saying anything at all.
While as children we might be taught about prayer as a way we both ask and thank God for things. But we're meant to grow beyond that.
Prayer isn't only about listing out what we want God to help us with. Prayer means we are opening ourselves up to connecting with God. Even if we haven't yet said a word.
When we pray, we prioritize time with God. So making it a habit amid our busy lives is an ideal way to put God first.
Because when we pray, we direct our thoughts toward God. It helps us dwell less on the tedium of life and more on God, His power, His love, and His work in our life.
And aside from turning our thoughts to God, we also let God into our minds when we pray. We give God an invitation to enter the deepest corners of ourselves. We allow Him to see our thoughts, our feelings, our worries…anything that might be going on with us.
And this can happen anytime, anywhere.
That's what it means to "pray constantly," as listed in 1 Thessalonians 5:16 (CSB). We can turn our hearts to God while walking, driving, lying in bed, and even when talking to others.
In the book of Daniel, we see how he made prayer a priority, even under dangerous circumstances. But prayer was too important for him to give up.
When Daniel learned that the document had been signed, he went into his house. The windows in its upstairs room opened toward Jerusalem, and three times a day he got down on his knees, prayed, and gave thanks to his God, just as he had done before.

Daniel 6:10 (CSB)
Jesus Himself made time for prayer and devotion with His Father. Luke 6:12 tells of how He "went out to the mountain to pray and spent all night in prayer to God" (CSB).
And when John the Baptist was murdered by Herod, John's disciples buried him and then immediately went to tell Jesus. When Jesus heard of John's death, He sought time alone to pray and reflect.
And after he had dismissed the crowds, he went up on the mountain by himself to pray.

Matthew 14:23 (ESV)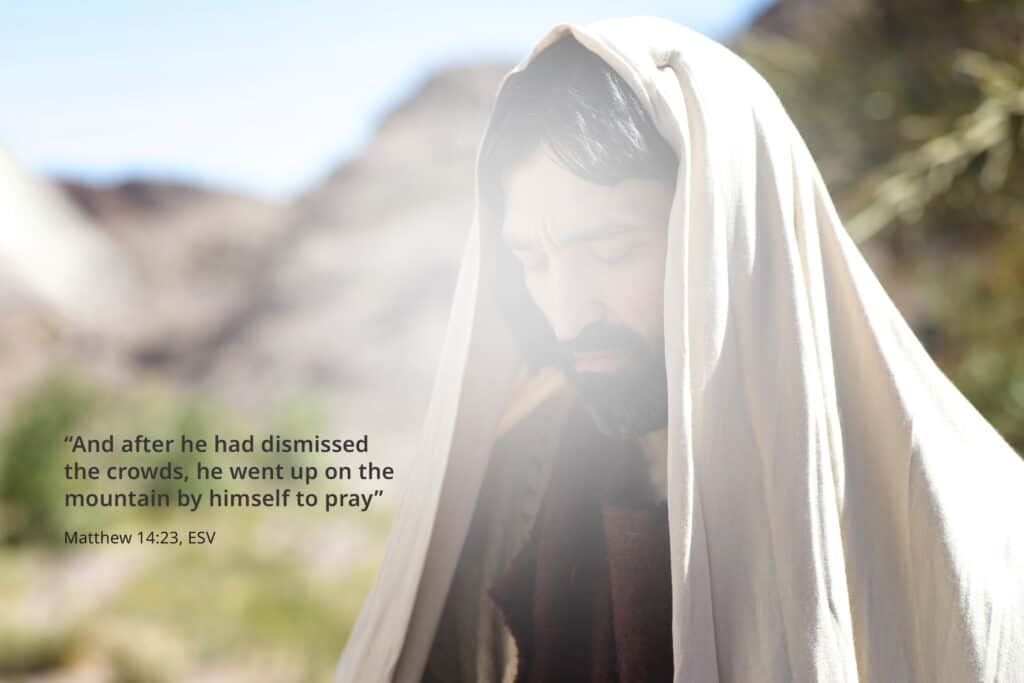 And if Jesus, our ultimate example for a perfect human life, made time for this, we can be certain that it's beneficial for us as well.
Want to learn more about what the Bible says about prayer? Start your own Bible study and supercharge your prayer life.
We pray to thank God and praise Him
Psalm 150:6 says, "Let everything that has breath praise the Lord" (ESV).
A regular practice of gratitude has many benefits. It's not hard to find a book about how living with an "attitude of gratitude" helps improve your life.
Turning gratitude into prayer has the added benefit of connecting with God, as well.
We learned about how Hannah prayed for a son in 1 Samuel 1. And after God answered, she expressed a beautiful prayer of gratitude in 1 Samuel 2:1-10.
And we can look at Mary's prayer in Luke 1, where she expresses thankfulness for being chosen to be the mother of Jesus.
My soul magnifies the Lord, and my spirit rejoices in God my Savior, for He has looked on the humble estate of his servant. For behold, from now on all generations will call me blessed; for He who is mighty has done great things for me, and holy is His name.

Luke 1:46-49 (ESV)
We can praise God simply for who He is, and for what He's done for us through Jesus Christ.
God created the heavens and the earth and everything in them. He is worthy of praise (Genesis 1).
God forgives us our sins (1 John 1:9).
God heals the brokenhearted (Psalm 147:3).
God has given us His Son and Eternal Life (1 John 5:11-12).
And overall, just as Paul concluded his letter to the Colossians, it is good to go about "with thankfulness in your hearts to God" (Colossians 3:16, ESV).
We pray to confess and to grow (repentance)
We were all born into a sinful race and a sinful world, yet prayer can be an antidote to sin's prolonged influence on our lives. We can confess to God in prayer and make steps to grow spiritually stronger for the future, under His guidance. This can be an incredibly intimate, humbling, and even inspiring experience.
If we confess our sins, he is faithful and just to forgive us our sins and to cleanse us from all unrighteousness.

1 John 1:9 (ESV)
Confession requires faith and humility. We have faith in the One we pray to, and we humble ourselves to admit we're wrong. And God promises to help us through our challenges, encouraging us to unload our stress and anxiety onto Him—the One who can truly guide us through everything.
Humble yourselves, therefore, under the mighty hand of God so that at the proper time he may exalt you, casting all your anxieties on him, because he cares for you.

1 Peter 5:6-7 (ESV)
Prayer is how we allow God to work within us. The more time we spend with Him, holding nothing back, the more He can clean us up into the person He knows we all can be.
Create in me a clean heart, O God, and renew a right spirit within me.

Psalm 51:10 (ESV)
David's entire prayer in Psalm 51 is a perfect example of humble confession and transformation through prayer. David points out God's goodness and mercy. He asks for forgiveness. He asks God to help him overcome temptation. He even asks God to take away every exposure of evil.
Like David, we can confess, repent, and grow into better people through prayer.
We pray to strengthen our faith
If faith is like a seed, then prayer is like watering that seed. And when we use Scripture in our prayers, we can claim God's promises. And finding biblical examples of powerful prayers can further inspire us and boost our faith.
Prayer helps us consciously put our trust in God.
We can learn from those in the Bible who prayed boldly, showing their faith in the process. They prayed with complete trust in the God who would hear them.
In Hebrews 4, the Apostle Paul offers the best case for bold prayers.
Since then we have a great high priest who has passed through the heavens, Jesus, the Son of God, let us hold fast our confession.

Hebrews 4:14 (ESV)
Whatever our prayer, we can rest assured we have a high priest in heaven (Jesus Christ) who hears it.
For we do not have a high priest who is unable to sympathize with our weaknesses, but one who in every respect has been tempted as we are, yet without sin.

Hebrews 4:15 (ESV)
This high priest can sympathize with how we're feeling and he remained sinless.
Let us then with confidence draw near to the throne of grace, that we may receive mercy and find grace to help in time of need.

Hebrews 4:16 (ESV)
Because of Jesus, we can pray confidently. Not only do we draw near to his throne with confidence, but we can receive his mercy and grace through bold faith.
In fact, Jesus Himself encouraged His disciples and followers "always to pray and not lose heart" (Luke 18:1, ESV).
The Bible also has examples of people praying for their faith to be strengthened:
In Mark 9, a boy is possessed by an "unclean spirit." This spirit would often throw the boy into a fire or into water to try and kill him. The boy's father, desperate to help his son, brings him to Jesus for healing.
When Jesus tells the man, "all things are possible for one who believes," the father immediately "cried out and said, 'I believe; help my unbelief!'" (verses 23-24).
In Acts 4, Peter and John are imprisoned, but that doesn't keep them from praising God. The other Christians with them praised God along with them, publicly praying to God and acknowledging His power, and asking for all believers' faith to grow.
They concluded that prayer with inspiring words, and God provided an awesome response:
'And now, Lord, look upon their threats and grant to your servants to continue to speak your word with all boldness, while you stretch out your hand to heal, and signs and wonders are performed through the name of your holy servant Jesus.'

And when they had prayed, the place in which they were gathered together was shaken, and they were all filled with the Holy Spirit and continued to speak the word of God with boldness.

Acts 4:29-31 (ESV)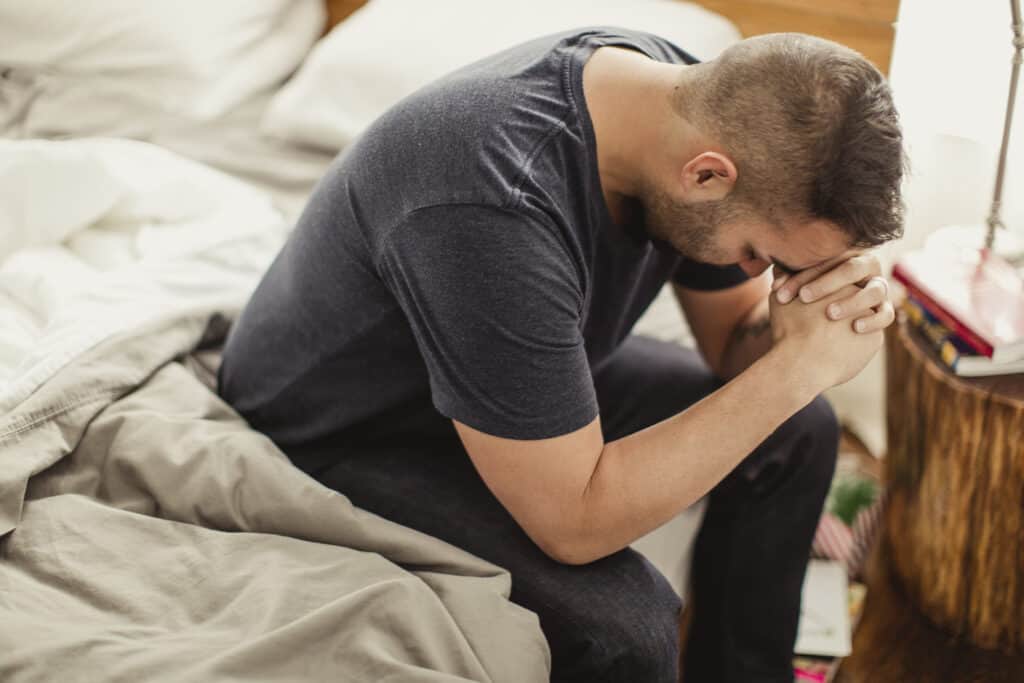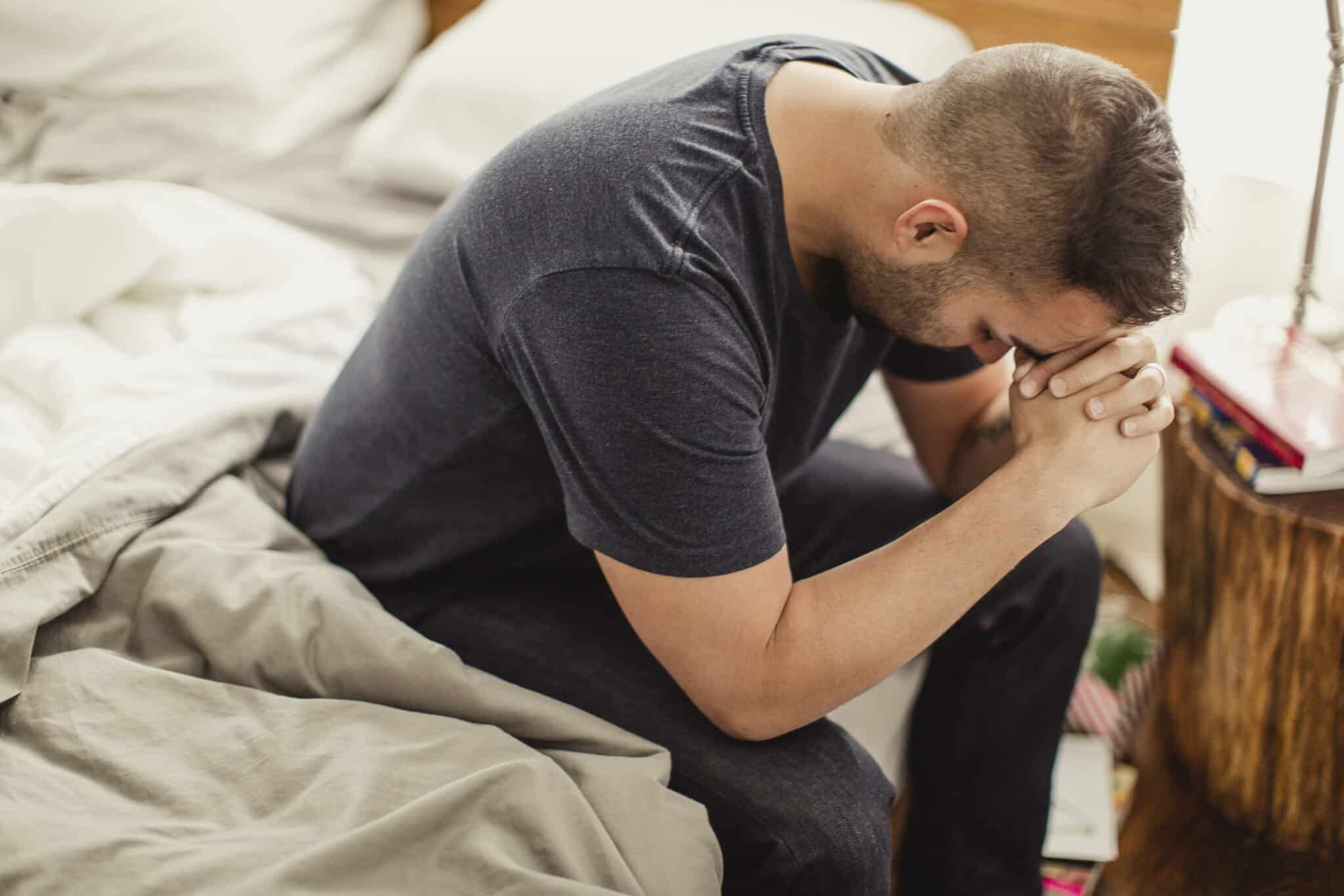 We pray because God asks us to
In Paul's first letter to the Thessalonians, he offers this new Christian church some basic but important instructions for success.
Rejoice always, pray without ceasing, give thanks in all circumstances; for this is the will of God in Christ Jesus for you.

1 Thessalonians 5:16-18 (ESV)
Paul didn't mean we should walk around day and night with our hands folded and our eyes closed. When Paul instructed the early church to "pray without ceasing," he meant to live a consistently prayerful life.
We can live a prayerful life by praying often and sincerely. We can pray while we're at work, or when we're making dinner, or caring for our kids…any time we want, we can direct our thoughts toward God. We don't ever have to stop praying!
Jesus even showed His followers how to pray in Matthew 6, where we can read the Lord's Prayer (verses 5-13).
Scripture reinforces this encouragement to pray, and in many different ways:
To relieve anxiety and worry
Do not be anxious about anything, but in everything by prayer and supplication with thanksgiving let your requests be made known to God.

Philippians 4:6 (ESV)
To pray for one another:
Therefore, confess your sins to one another and pray for one another, that you may be healed. The prayer of a righteous person has great power as it is working.

James 5:16 (ESV)
To ask for strength:
Praying at all times in the Spirit, with all prayer and supplication. To that end, keep alert with all perseverance, making supplication for all the saints.

Ephesians 6:18 (ESV)
To support the ministry of others:
At the same time, pray also for us, that God may open to us a door for the word, to declare the mystery of Christ, on account of which I am in prison…

Colossians 4:3 (ESV)
God asks us to pray because He wants to commune with us. He wants our faith to grow, and our worries to subside as we learn to trust in Him.
But…why would we need to pray to a God who knows everything?
While it may seem strange to tell God things He already knows, it helps to remember that prayer isn't just any old conversation like we have with other humans.
We pray to connect with God, plain and simple. When we think about prayer, we turn our thoughts toward Him and He is there with us before we even know what to pray about.
God knows that just the act of us praying to Him is beneficial for us. It isn't merely an information transfer. It's us consciously bearing our thoughts to Him.
Think about how we might talk to a friend about our struggles—even if they already know about them. They listen because they know it's helpful for us.
When we pray to confess, it helps us process our thoughts and actions so God can help us grow.
Talking out our needs to God helps us to sort them out and become aware of His responses and guidance.
We pray not as a means to an end, but to identify and accept help from our most valuable support system—our Redeemer and Creator.
And as long as we're sincere, it doesn't even matter how "good" our prayer is. We're told in Romans 8 about how the Holy Spirit helps us as we pray:
Likewise the Spirit helps us in our weakness. For we do not know what to pray for as we ought, but the Spirit Himself intercedes for us with groanings too deep for words.

Romans 8:26 (ESV)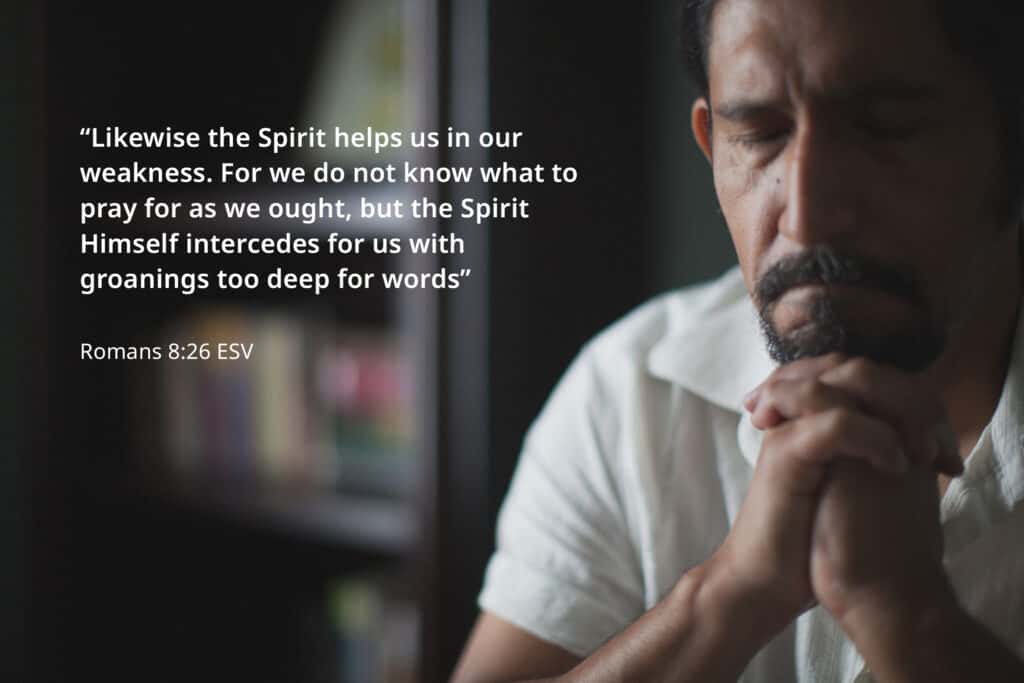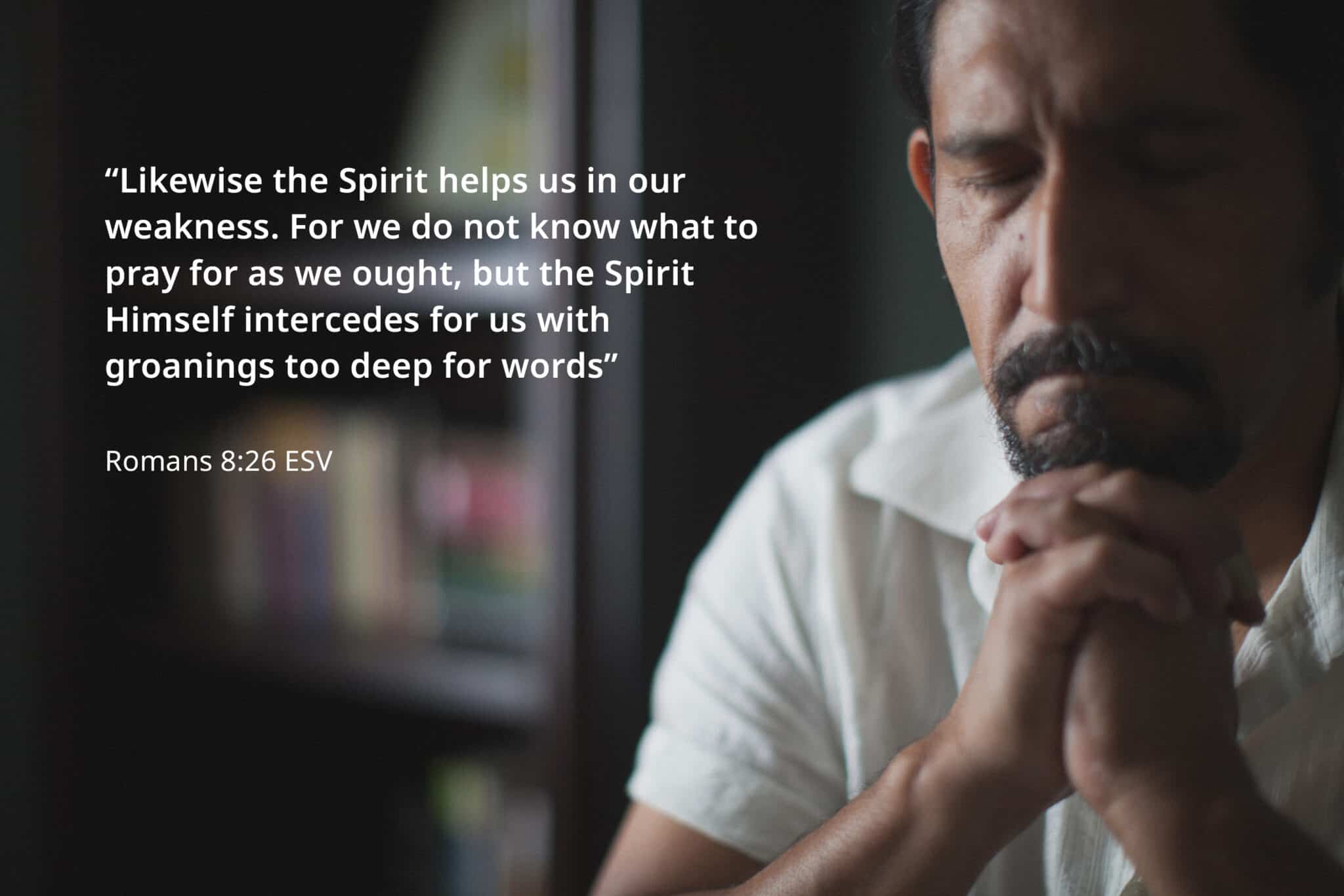 The goal isn't to gain our greatest desire through our own willpower, but to connect ourselves to His will. Like Jesus, we can also gain victory over every challenge through the wonderful gift of prayer.
Want to compliment your prayer life with a focused Bible study? Find a Bible study option that speaks to your heart.