The thought of eternal life can sound both wonderful and daunting. It can be hard to grasp with our finite minds, but eternal life means living forever. In the Bible, eternal life is the perfect, heavenly destiny humans will receive when they choose to follow Jesus Christ.
But what does that mean? What does it look like?
Think about things in life you wish would continue, but they only fade away. Then think about the things you hoped would finally end, yet they seem to go on and on like an old broken record.
There has to be more than this!
The truth is, "…He [God] has put eternity in their hearts…" (Ecclesiastes 3:11, NKJV).
God has placed in every human heart a desire for more, and this desire is for what the Bible calls eternal life.
Here we'll learn:
There's more to it than we might think!
What does the Bible teach about eternal life?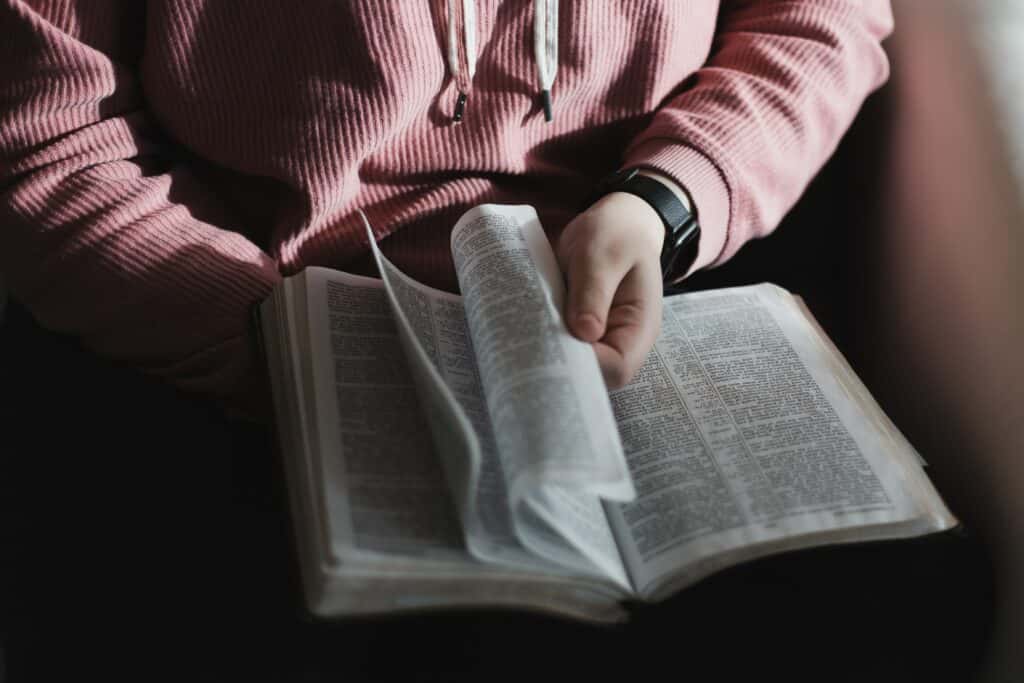 Eternal life in the literal sense, with no other context, might seem strange. It sounds amazing! But then it might seem empty, or even a little scary. We as finite beings naturally have a hard time processing that which is infinite.
Fortunately, the Bible paints us a picture of miraculous wonder when it comes to living forever with God. Eternity won't be sitting on clouds, strumming harps, floating around aimlessly. That sounds boring!
Rather, the gift of eternal life that Christ offers is a life fulfilled. It's a life overflowing, now and forevermore (John 4:14).
"But as it is written: 'Eye has not seen, nor ear heard, nor have entered into the heart of man, the things which God has prepared for those who love Him'" (1 Corinthians 2:9, NKJV).
Though humanity has fallen into sin and corruption, eternal life is still available to us through the life, death, and resurrection of our Lord Jesus Christ (Acts 4:12). When Jesus came to this earth it was an expression of love from our Father in heaven (John 3:16). It was also God's plan to save you from the consequences of sin, and lead you to the abundant life in Christ (John 10:10).
This point should remind you that you're loved by God. Moreover, in the mind of God, it was worth dying to give you the opportunity to experience this gift. There's no other way to put it—you are deeply loved by God.
The Bible also states, "…The gift of God is eternal life in Christ Jesus our Lord" (Rom 6:23, NKJV).
This means you can't earn this gift, or pay for it. You're called to receive it. Makes complete sense why it's "good news," right?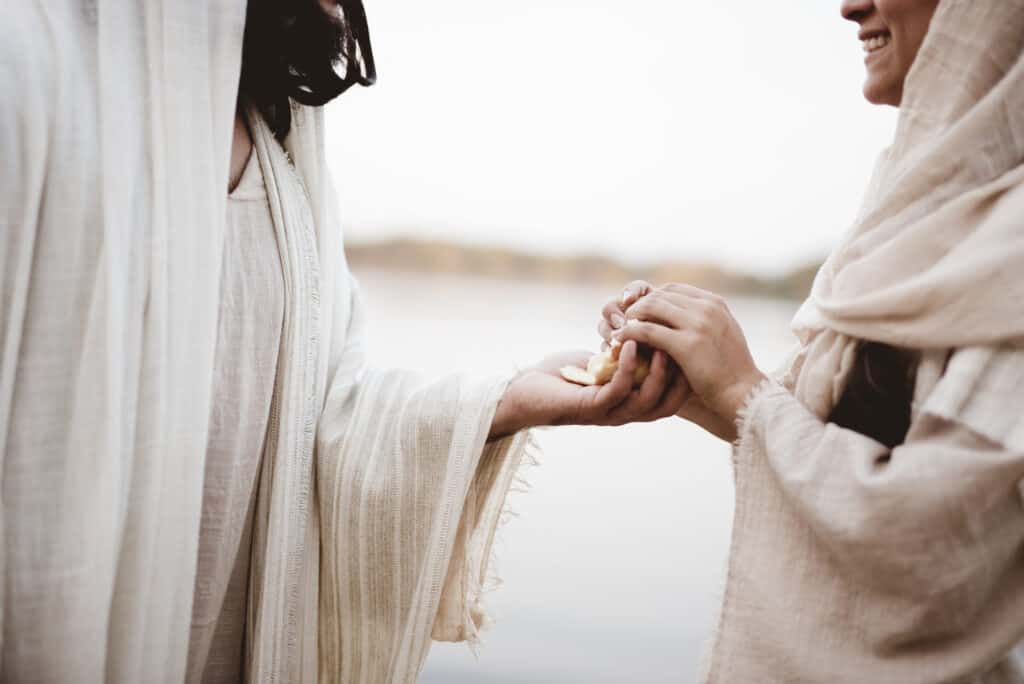 Eternal life is neverending fellowship with the Creator of the universe (1 John 2:17). We'll be abiding in the love of God, experiencing His joy, peace, and happiness. Sharing this experience with others by showing them compassion.
This is what it's all about, it's the life Jesus gave us by example. He is the life (John 14:6), and in being like Him you're doing God's will (1 John 2:17).
And the God that created this life is the One who created in their purest form laughter, music, pleasure, truth, love, excitement, thrill, affection, exhilaration, curiosity… think of a never-ending life filled with all of these beautiful things!
The Bible teaches that this experience is only found in Christ (1 John 5:13). Furthermore, to enter it is to walk in a relationship with Him (John 17:3). We will expand on this point shortly.
God makes it clear in Scripture that His desire is for you to know you're loved. He longs for you to be with Him forever. He then describes this eternal experience as a relationship. God is most definitely a relational God.
In this experience with God, you can come to know Him, know His will, and learn to live how He created you to live.
God's eternal principles of life
One aspect of understanding eternal life is comprehending what Scripture says about it. But learning what this means for you and how it can apply to your life now will give you a much broader understanding. To do this, let's break down these two terms, "eternal" and "life."
The word "eternal" can be understood as a continuation without ceasing—something that has no end. This continuation without ceasing, or immortality, belongs only to God (1 Tim 6:15,16).
The Bible teaches that no human has an immortal soul. The words "immortal" and "eternal" always refer to something God alone has and which He alone can give. Fallen humans die, and when they die, they return to the dust of the ground (Gen 3:19), for man is a mortal being (Job 4:17).
Now that we have a fundamental understanding of the word "eternal," what about "life"?
In the world today, there are so many different ideas of what life really is. You'll get told you're "really living" when you have a little more money, or a bigger house, or a gaggle of adoring friends. So many figurative signposts will try to convince you that if you just have *fill in the blank*, you're living.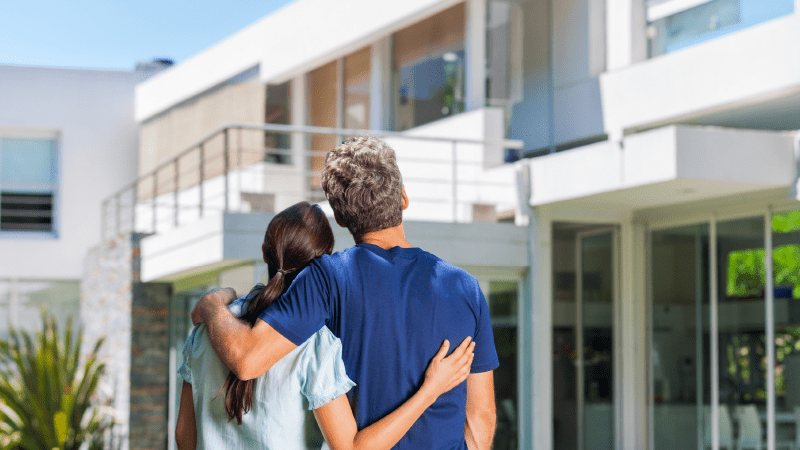 More often than not, when the goal in life is to get these materialistic, finite items, it inevitably leaves us unfulfilled. We'll eventually sense that deep emptiness and realize we're ultimately disappointed, thirsting for more.
This is a problem. It sure would be an enormous drawback if the life that God gives is just a continuation of the life we live now. Imagine continuing forever with the risk of broken relationships and pain. Doesn't sound very appealing, does it?
When we see what God's gift of eternal life is in Scripture, things start to sound much better. It's a plan of restoration and infinite growth, not a continuation of the current state of things.
This can be clearly seen through God's principles of life, the Ten Commandments. Jesus said, when tempted by the devil in the wilderness, "Man shall not live by bread alone, but by every word which proceeds out of the mouth of God." (Matt 4:4, NKJV). This means living by God's leading and God's provision, rather than purely for our own whims.
Furthermore, Jesus summarizes what it means to live by God's leading. It's what sums up His Law:
'You shall love the Lord your God with all your heart, with all your soul, and with all your mind. 'This is the first and great commandment. And the second is like it: 'You shall love your neighbor as yourself'

Matt 22:37-39, NKJV
This is the point. In summarizing the law of God in this way, Christ was showing us what He prescribed as "living." This was for His people back in the days of Moses (Leviticus 19:18; Deuteronomy 6:5), and it's for each of us today. He desires His people to see the design and purpose of life. That is, to love God and to love others. For love is the fulfillment of the law (Rom 13:10). And a life filled with perfect, loving relationships sounds pretty great.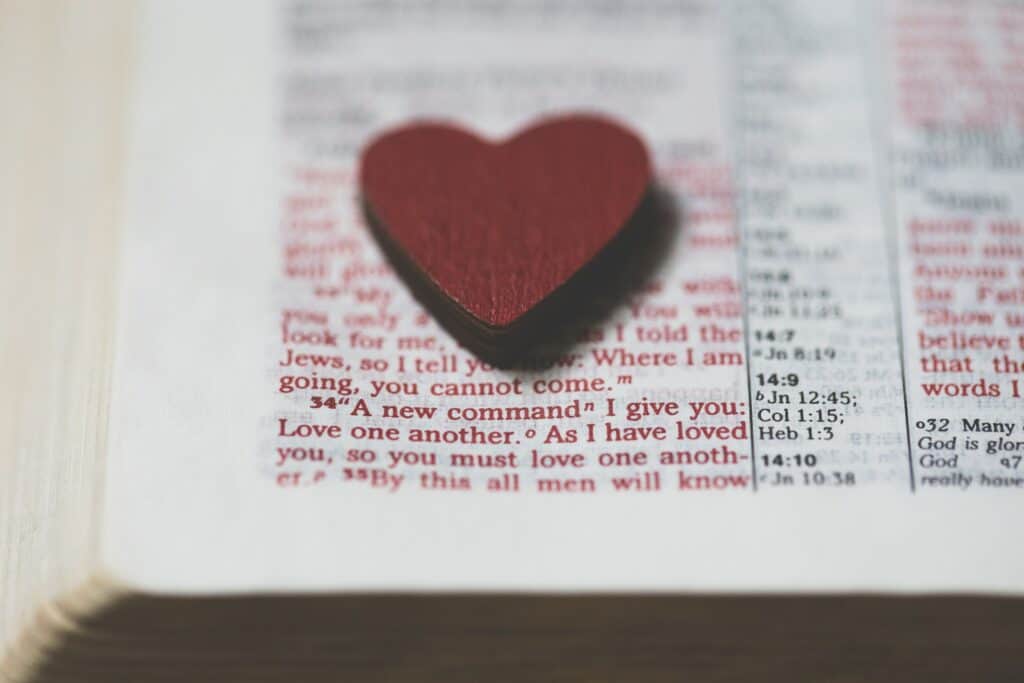 Jesus revealed His design for your life—to be transformed by the love of God, a love that is selfless. This is the renewing work of God, through His Spirit, in each of His children today. This love is most complete, and most beautifully revealed in the life of Christ.
The love that flowed from the life of Jesus is the biblical picture of eternity! God is restoring His people to live in a way that is not selfish. A way that is centered on putting others first. So every single person gets their needs met because everyone else is looking out for everyone else.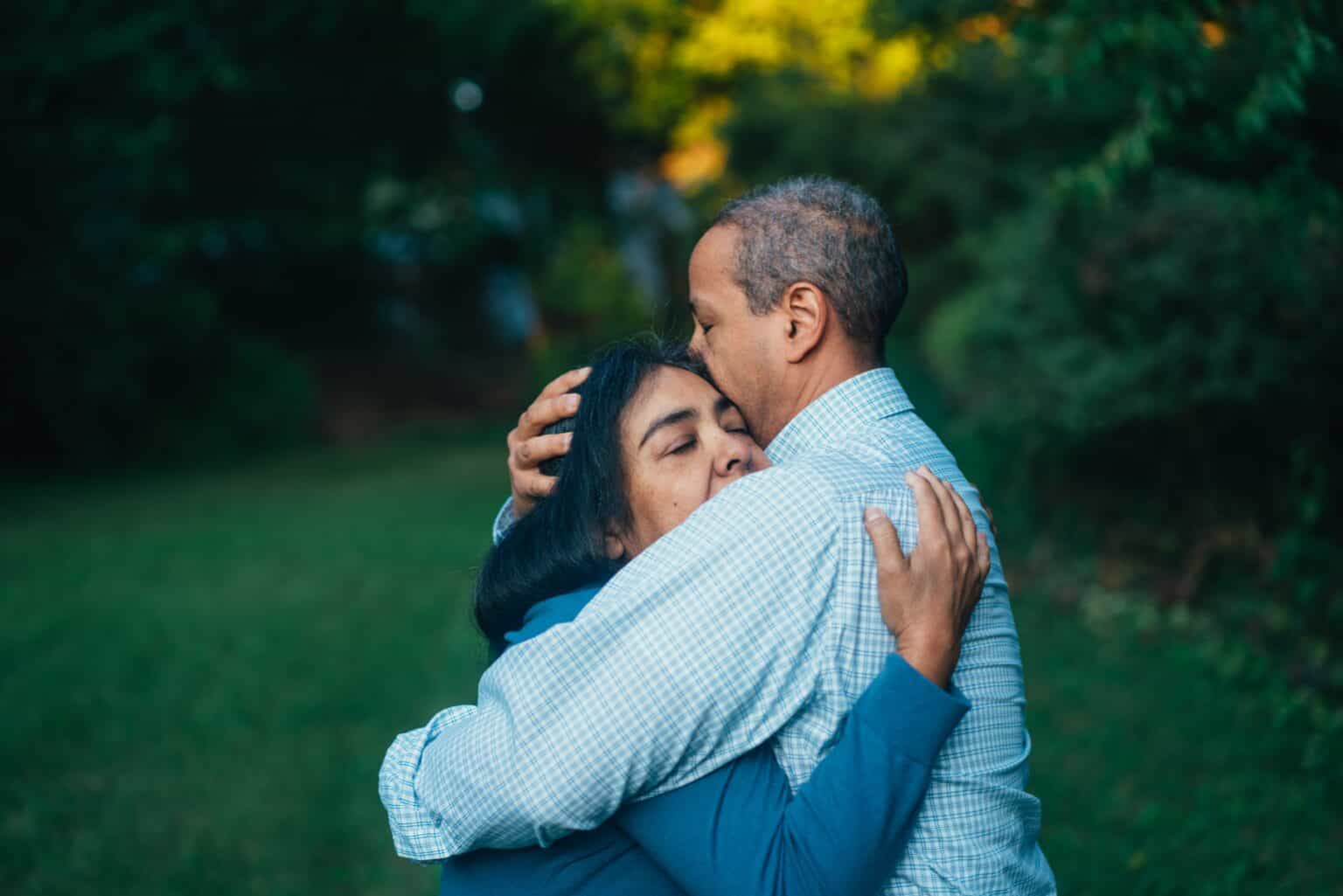 What an amazing picture of life! God is calling us to be a blessing to those around us.
Jesus' words, when He spoke with the rich young ruler, make complete sense now. Jesus tells him to inherit eternal life he must "keep the commandments" (Matt 19:17, NKJV). It wasn't a call to achievements and legalism, but a call to live by the principle of God—love.
This is Christ's reply to all seeking eternal life. This is to be our experience today. But if this experience is to be ours, pardon must be granted to us. Moreover, a transformation of character must take place.
How can I receive eternal life?
In the Gospel of John, Jesus tells a leading ruler of the Jews, "…Unless one is born again, he cannot see the kingdom of God." (John 3:3, NKJV).
In simple terms, Jesus refers to the fact that one needs to have a change of perspective. For one to see the kingdom of God and receive eternal life, they need to recognize the need for a Savior.
This was earlier described as a relationship with God. So let's see more clearly how one can enter into this relationship and experience the gift.
Scripture reminds us of why we need to be saved:
"… All have sinned and fall short of the glory of God," (Rom 3:23, NKJV).
Every single one of us, from those who are rich to those who are poor, has missed the mark of eternal life. We have chosen to find out what sin is like—and to choose sin is death (Romans 6:23).
There's no way out except by God's grace.
To sin is to break with God and His law (1 John 3:4). Because of our choice to break the law and indulge in selfishness, it has made it harder to choose God's way of life. It can be easy to think some sins are insignificant and shouldn't matter. But think of it like this: it only takes one drop of ink to discolor a whole basin of water. If we are to be saved, we must be saved completely.
In describing our condition, the apostle Paul puts it this way, "For what I am doing, I do not understand; for I am not practicing what I would like to do, but I am doing the very thing I hate." (Romans 7:12, NASB).
What a hopeless state. And this is the result of sin. What this really means is we aren't experiencing life how God originally intended it to be. From this condition, we need deliverance. To this lost state, there is but one Savior, "Thanks be to God through Jesus Christ our Lord!" (Romans 7:24, 25, ESV).
The call of Christ is to you, "Come to Me, all you who labor and are heavy laden, and I will give you rest." (Matt 11:28, NKJV).
Firstly, you are to come to Him with all your sins, as you are. As you see what He did for you, as you see His goodness, you will be led to a place of repentance—to turn away from sin (Rom 2:5). And when you claim His promise of forgiveness, you're forgiven (1 John 1:9).
This is the glorious truth. Christ must be the way (John 14:6), Christ must be our covering and righteousness (Jeremiah 23:6). We mustn't rely on one iota of what we can do for ourselves.
What an exchange! Our sin for His righteousness! As this takes place, God sees you with a clean slate. The righteousness of Jesus covers your life.
When we accept Christ into our life, He, through the Holy Spirit, writes His law on our hearts (Heb 8:10). In other words, He gives us the desire to live how He lives. God puts the selfless love of God within our heart (Romans 5:5).
When this takes place, we delight to do God's will (Psalm 40:8). We love to obey the word of God and we do it in His strength and by His grace (Rom 1:5). Day by day, we experience a change from selfishness to selflessness!
His promises of forgiveness and mercy continue as we learn to walk with Him.
"The steps of a good man are ordered by the Lord, and He delights in his way. Though he fall, he shall not be utterly cast down; for the Lord upholds him with His hand" (Psalm 37:23,24, NKJV).
This whole process of salvation is the abundant life Jesus came to give (John 10:10). This is the life that continues throughout eternity. Redeemed and in a right relationship with the creator of the universe.
Curious about an eternal adventure with God? Sign up for one of our free online Bible studies.
Can everyone receive eternal life?
The Bible is clear, "God so loved the world…" (John 3:16, NKJV).
God desires for the entire world to have eternal life—everyone! He is "not wanting any to perish but all to come to repentance" and live with Him forever (2 Peter 3:9, CSB).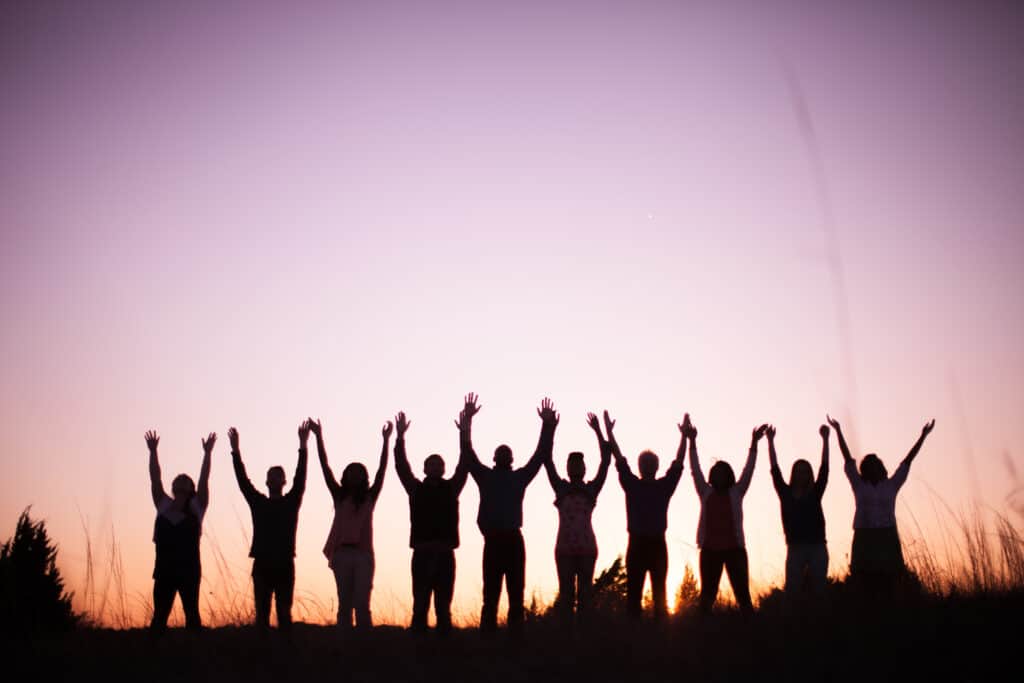 Yes, that goes for every human being, from those society deems as "good" to the very ones it despises.
Yet, at the foundation of God's love for humanity, there is freedom of choice. So, the appropriate answer would be: Yes, everyone can receive eternal life—if they accept Jesus' offer of this life. God will impart everlasting life to those who receive His salvation.
It should also be clarified that once you have received this gift, you have the choice to walk away from it. God always respects the gift He gave us all, the ability to choose.
Let's look at some examples.
In Acts 13, Paul and Barnabas were preaching to the gentiles the gospel of Christ. As they were speaking, a group of Jews began to contradict their words. In reply, Paul and Barnabas told them that they have rejected this message of truth and have judged themselves "unworthy of everlasting life" (Acts 13:46, NKJV).
The point here is that the Bible does not teach a "once saved, always saved" message. These Jews, although claiming to follow God, had not chosen to make Christ their Savior and Lord. How God longed for them to experience the abundant life in Christ, yet they chose to miss out on eternal life with Him if it meant letting go of their own ways.
As sobering as it seems, this is a glorious truth. God desires a daily, moment-by-moment relationship with Him. He doesn't force it, He desires it. Not based on what we've done, but because of who we are—His own creation, redeemed by the death of His Son.
This leads us to our next point: the gift of eternal life in Christ Jesus continues as we abide in Him. This is described as a branch continuing to live and grow whilst abiding in the vine (John 15:1-6). And the good news is this: no one can take this gift away as long as we choose to abide in Christ (John 10:28).
It is when we abide in Him, day by day, that our record is covered by His righteous life. God sees us as He sees Jesus. He sees us as if we had never sinned. Furthermore, our words, thoughts, and actions begin more and more to reflect the life of Christ.
This is the beauty of the salvation experience. The gospel isn't only declared over your life, but it's revealed in your life (Romans 1:16,17). When you accept Christ into your heart as your Savior and Lord, He begins to change your character.
The Bible tells us it's the grace of God that provides strength for obedience (Romans 1:5). And again, we're to be strong in God's power, the power of His might and not our own (Ephesians 6:10).
The encouragement given is to trust in the Lord daily. Naturally, as a branch grows when connected to the vine, so will the Christian grow as he trusts and obeys Christ. It is this change of life, or bearing of fruit, that testifies to one's faith in Jesus and their choice to daily abide in Him.
Whoever has the Son has life (1 John 5:13), so it makes sense that whoever does not have the Son, does not have life. The exhortation for the Christian is to find in Christ a refuge, and as the very source of everlasting life.
Unfortunately, not everyone desires eternal life. Someone set in their sinful ways wouldn't enjoy heaven. Why? Because eternal life is founded upon the principles of God's purity, righteousness, and selfless love. A selfish, jealous spirit would only contend with this.
What will eternal life be like?
For a start, eternal life will be time and communion with God.
"For the wages of sin is death, but the gift of God is eternal life in Christ Jesus our Lord." (Rom 6:23, NKJV).
Those who accept the gift of eternal life now can know they will live and dwell with God—the heart's desire of the Christian.
Yet those who reject God's gift will experience eternal death. Those who choose death will be forever dead, not forever dying. Eternal life is a gift of God for the righteous, not for the wicked.
Furthermore, we will also get new bodies. When you accept Jesus into your heart, you become a new creation in Him (2 Corinthians 5:17). Then, the Bible speaks of a time when Jesus will return for His people and their bodies will be changed. They will "put on" an immortal and incorruptible body (1 Corinthians 15:51-54).
At this moment is the climax and ultimate fulfillment of Christ's promise to give us eternal life. His return is the complete deliverance from a sinful world.
Popular games and movies have represented immortality and incorruptibility as something to be achieved. A state of being where one is invincible or unkillable. Other times it means one cannot die from a natural cause, yet someone could still kill them.
The Bible states, as we have learned, that to have eternal life means receiving God's gift. This is nothing to be achieved, it's to be received.
In contrast to popular sci-fi, scripture depicts being immortal as harmony with God. Living in a safe and perfect place with the Creator of vast galaxies and worlds.
Once God's people arrive in heaven, they will have a mansion prepared for them by Christ (John 14:1-3). They will live each day seeing Jesus face to face (Revelation 22:4). What a joy and glorious hope! This was king David's desire. All he ever wanted was to be in the house of the Lord and to behold Him in His beauty and in His goodness (Psalm 27:4).
Throughout our time in heaven, there will be so many wonders and beautiful experiences. The place of dwelling, the New Jerusalem, will itself be something to admire and behold. This city is pure gold, it has a wall adorned with all kinds of precious stones. The gates to the city are made of pearls, and the description goes on (Revelation 21).
Heaven won't be the end destination either! This earth will be re-created and will be the dwelling place of God and His children (Revelation 21:1). In this new earth, the wolf will dwell with the lamb (Isaiah 11:6). The child will play with the viper (Isaiah 11:8), and no animal will hurt or destroy (Isaiah 65:25).
There will be no more pain, death, or sorrow. The former things will have passed away and everything will be new (Revelation 21:4). Many will build houses, and plant vineyards and eat of the fruit (Isaiah 65:21).
Some of these experiences are far beyond our comprehension. They will all be wonderful. But if eternity is only a place, then we miss the point.
Heaven will be full of people! All the faithful Bible characters will be there: Samson, Daniel, Esther, Mary, Noah, Adam to name a few. Yet, nothing will compare to walking and talking with Jesus, and being with Him forever.
To Christ, heaven wasn't desirable while His children were lost. He couldn't bear the thought of continuing through eternity without us. He did everything He could to provide a way for those lost children to experience this gift and live with Him.
In pondering this, consider the words of David—a man after God's own heart.
"You will show me the path of life; In Your presence is fullness of joy; At Your right hand are pleasures forevermore" (Psalm 16:11, NKJV).
This will be the experience of all who will enter eternity, but this can be and is to be our experience now.
The Bible's invitation is for you to come to Christ, to give your burdens and struggles to Him and find rest. To begin your relationship with Him, and for your life to be centered on the principle of His love. He desires for you to taste and see that He is good, and to share this with others (Psalm 34:8; John 1:46).
"And this is eternal life, that they may know You, the only true God, and Jesus Christ whom You have sent." (John 17:3, NKJV).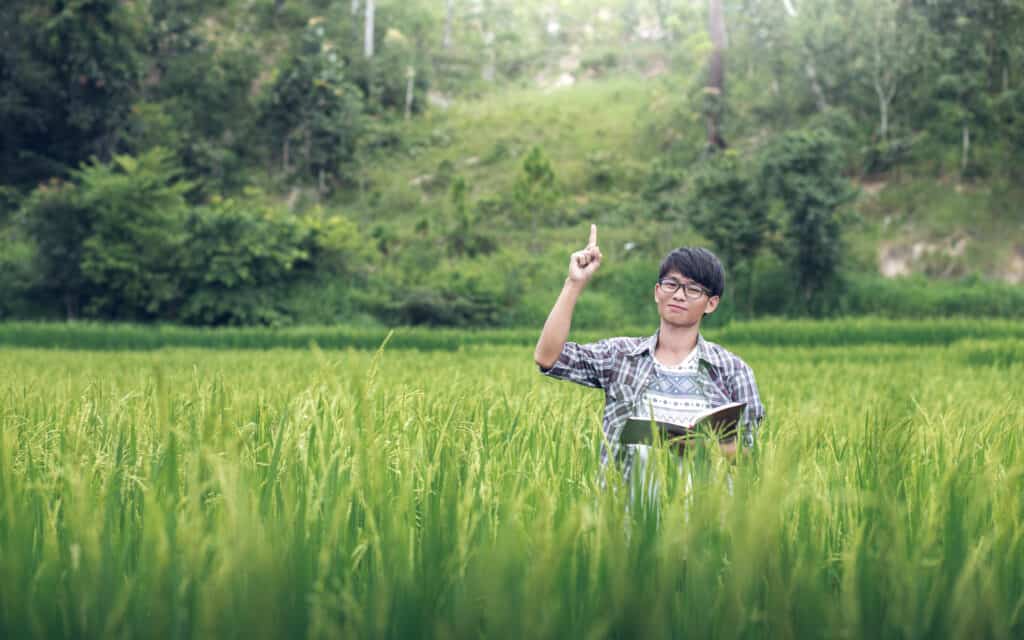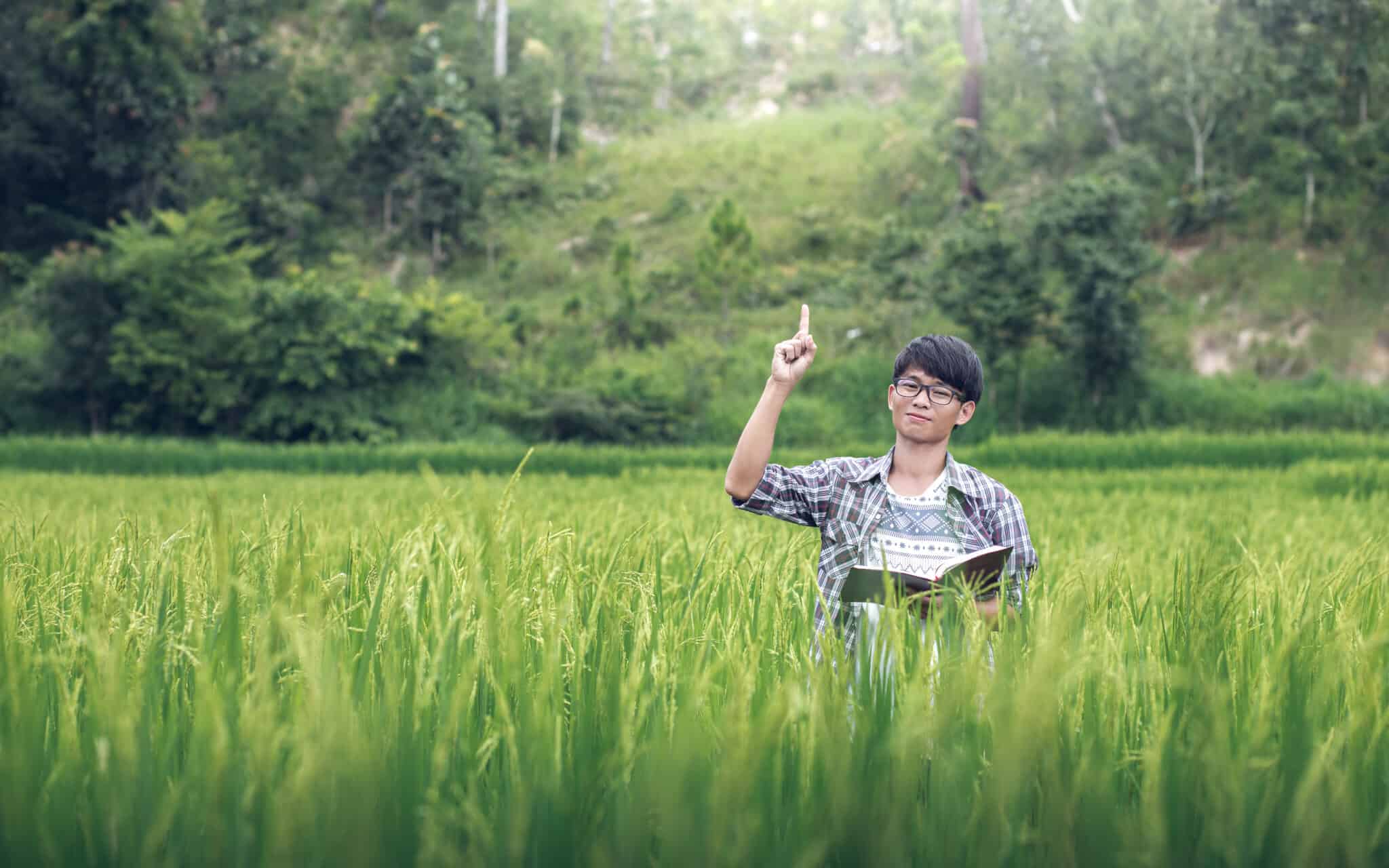 Right now, even though the Holy Spirit is here with us, we can't always perceive it. It feels more like a long-distance relationship with God, despite His presence. Our discernment is hampered by sin, so right now we get just a taste of what heavenly communion will be like.
How much more exciting will it be to live eternally with the One we have desired for so long! Think about it. All the good things you want in your life—peace, acceptance, connection, joy… we will be surrounded by these things through continuous face-to-face contact with God.
May you see the love God has for you and His desire for you to have eternal life. May you see eternity, not only as a place or a span of time but as what it really means to be with Jesus (John 17:3).
Are you wanting to begin or deepen your relationship with your Savior, Jesus? Choose a Bible Study option to begin your personal study.