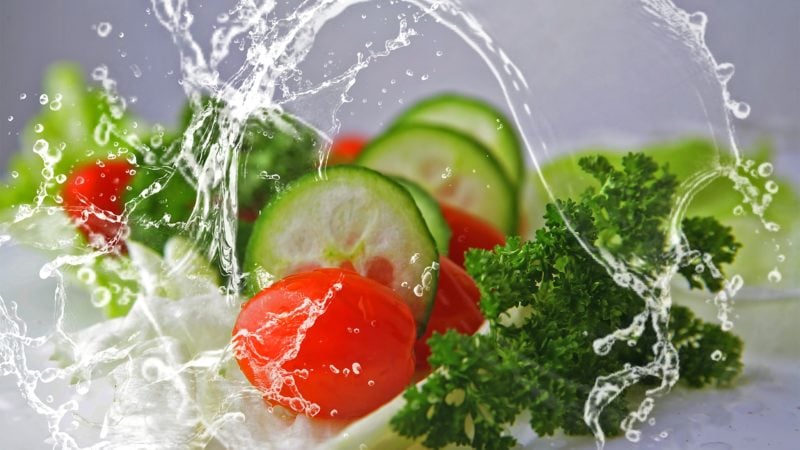 Can you pick a Seventh-day Adventist out of a crowd? Or would you know when you passed one on the street?
Maybe not, but there are distinctive characteristics of Adventists all around the world. It all stems from their conviction to reflect the character of Christ in every aspect of their lives.
Adventists believe being a true follower of Jesus affects you through and through. It's more than the words you say or the appearance you keep. It's letting the Holy Spirit dwell in you, guide you, forgive you, restore you, and lead you "into all truth" (John 16:13), so you can experience the fruits of the spirit: love, joy, peace, patience, kindness, goodness, faithfulness, gentleness, and self-control (Galatians 5:22).
As Adventists grew from their grassroots beginnings into an organized global church, they found it particularly meaningful to apply biblical principles of conduct and compassion in the areas of health and well-being, stewardship, mission, and evangelism.
Want to discover your Biblical guide to a healthier lifestyle? Sign up for this free online Bible study.
Whole-person health—Caring for the body as a "temple" and a "living sacrifice"
If you've ever read about Adventists in the news, you might have heard about the "Blue Zones" longevity research by National Geographic, where they studied locations around the world where people lived the longest. Along with groups from Japan and Italy, researchers studied a sampling of Adventists in the Loma Linda, California area who rank among the longest-living people in the world. You'll find several interesting conclusions about what's behind the higher life-expectancy for Adventists.
The research revealed how many facets of healthful living contributed to the longevity of this group of Adventists. Among them were:
Regularly set-aside time to rest, recharge, and reconnect. The seventh day of each week, the biblical Sabbath, is celebrated by Adventists as it is in the Bible. They take this day off from work and other cares of life to spend time with God, appreciating the world He created for us.
Maintaining optimal health through diet and exercise. Adventists have made significant contributions to health reform in the United States since the 1800s, all so we can live healthier lives each day and be better able to serve God and others. Many Adventists stick to a vegetarian diet and abstain from alcohol and tobacco use.
An active faith community. Adventists often spend time together in both small and large groups. They work toward shared causes, worship in church, study the Bible, or gather to socialize.
How did Adventists become so focused on health and well-being? It began early on in their history when they began to recognize how personal health can be a powerful expression of faith. It also upholds what the Bible says about how we should regard our bodies and minds.
"I appeal to you therefore, brothers, by the mercies of God, to present your bodies as a living sacrifice, holy and acceptable to God, which is your spiritual worship.
Do not be conformed to this world, but be transformed by the renewal of your mind, that by testing you may discern what is the will of God, what is good and acceptable and perfect" (Romans 12:1, 2, ESV).
"Or do you not know that your body is a temple of the Holy Spirit within you, whom you have from God? You are not your own, for you were bought with a price. So glorify God in your body" (1 Corinthians 6:19-20, ESV).
This is why many Adventists follow a plant-based diet, abstain from alcohol, tobacco, and mind-altering drugs, and encourage regular exercise and sufficient rest.
But how did this emphasis on health begin? In the late 1800s, when the denomination was in its organizational years, the health situation in the US was not favorable. There wasn't much scientific information available about handling food and water, or about the treatment of disease. Many of the practices in farming, medicine and food distribution were based on traditions and handed-down methods, mostly focused on the industrial or production side of things.
The 19th century medical community had no regulation or control of how medicine was practiced. What's more, there was little to no focus on preventive care or the connection between daily habits and overall health.
But with the above truths in the Bible plain as day, encouraging us to care for our bodies as gifts from our Creator, early Adventists thought surely there must be things everyone can do to take better care of our bodies and minds.
Ellen G. White, a key pioneer in Adventism, played a significant part in learning and publishing valuable information about personal care, advocating how the healthier we live, the more able we are to handle life's responsibilities and serve our Creator.
If you can imagine, one of the beliefs of the time was that outside air was harmful and, especially if it was cold, caused illness. It was common for homes, workplaces, even hospitals to discourage the circulation of fresh air. White purported, however, that "fresh air purifies the blood, refreshes the body, and helps make it strong and healthy" and living in "ill-ventilated rooms weakens the system." This small thing alone was revolutionary compared to the common practices of her time.
Just as fresh air is a natural blessing of this world God created for us, Adventists found, in their pursuits of medical knowledge, that optimum health is found by utilizing the simplest forms of nature. Today this is summarized by the acronym NEWSTART: Nutrition, Exercise, Water, Sunlight, Temperance (balance, moderation), Air, Rest, and Trust in God.
Early in the Old Testament, God had to teach the Israelites (who had just been freed from years of slavery and dirty, primitive living) how to prepare food properly and have good hygiene.1 Similarly, Adventists played a role in health reform in the late 19th Century. In 1866, Adventists established the Western Health Reform Institute in Battle Creek, Michigan, also known as Battle Creek Sanitarium. Not only were illnesses treated, but patients also received education for how to live cleaner, healthier lives. These types of sanitariums spread across the country, which later became the Adventist Health System of hospitals, clinics, and health care education programs.
As far as individual health and wellness is concerned, the Adventist church recognizes the autonomy of each individual and their God-given power of choice. Rather than mandating standards of behavior, Adventists encourage one another to live as positive examples of God's love and care.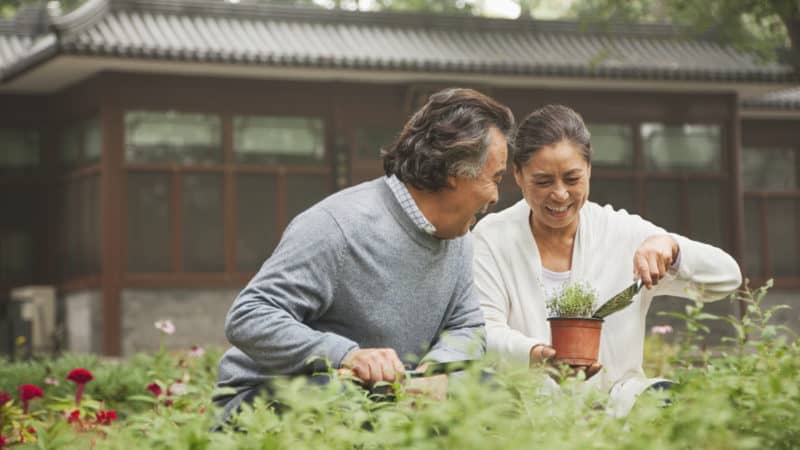 Stewardship and Conduct—Caring for our environment, our possessions, and our relationships
The word "stewardship" has been a long-time central theme among Adventists. In the Bible, the word "steward" typically refers to a keeper of the land, one who oversees its management and ensures it has what it needs to produce.
Jesus uses the role of a steward in His parables2 as a metaphor, demonstrating how we ought to care for more than just ourselves. It's important to consider what we've been granted "keepers" or "managers" of as well. It starts with our bodies and minds, as it must, then extends to include anything within our responsibility: our possessions, our finances, our time, our relationships, and more.
Originally, right after creating Adam and Eve but before their fall into sin, God appointed them stewards over all of His creation, to "have dominion over the fish of the sea, over the birds of the air, and over the cattle, over all the earth and over every creeping thing that creeps on the earth" (Genesis 1:26, NKJV). Sin entering the world made this more difficult, but it's still something God wishes us to experience.
What might that look like today? Adventist churches around the world participate in things like recycling programs, adopting highways, tending community gardens, and much more. Adventists as families and individuals are encouraged to be conscientious in how we utilize the earth's natural resources, seeking to avoid wastefulness.
This kind of stewardship is another reason Adventists encourage a plant-based diet. It causes a lower degree of strain on the environment as a whole. Compared to the meat industry, food production for plant-based meals has much less of an impact on the economy and requires significantly less energy consumption.
Finances are also a major part of stewardship, and the Bible has a lot to say about how our wealth is managed. Adventists uphold biblical principles of charitable giving,3 modest living,4 and paying regular tithe (10% of income) to the church.5
Stewardship also includes the way we spend our time, effort, and attention. Adventists believe it's important to be mindful of what we prioritize in our lives, taking to heart the advice of Philippians 4:8:
"Whatever is true, whatever is honorable, whatever is just, whatever is pure, whatever is lovely, whatever is commendable, if there is any excellence, if there is anything worthy of praise, think on these things" (ESV).
Reading this verse makes you step back for a moment and evaluate your reasoning, motivation, and attention. These words of the Apostle Paul help us focus on God and stay on track with our priorities and responsibilities.
This is another reason observing the biblical Sabbath, the fourth commandment is emphasized. A big part of managing our lives, especially today, is to be realistic about the demands we put on ourselves. It's easy to hear people talking about how busy they are, how overwhelmed they are, or how tired they are. That's not what God wants for us!
Observing the Sabbath allows us to take a one-day respite on life's demands, setting the time aside for rejuvenation with God, our families and our friends. This contributes to a fresh start for each week with a more intentional focus on God's leading throughout it.
Living like a "good steward"6 of our minds, bodies and environment is like a continual act of worship to God. And, since He is the Creator of those things, we can deduce that living in this way can strengthen us and lead us into what Paul calls the "peace of God, which surpasses all understanding" (Philippians 4:7, CSB). After all, God promised in the Old Testament:
"For I know the plans I have for you, declares the Lord, plans for welfare and not for evil, to give you a future and a hope" (Jeremiah 29:11).
Adventists believe living for a God like that is a privilege! What an honor, that even though we are corrupted with sin, God still entrusts us with stewardship of His Creation, helping us grow in faith, wisdom, and responsibility. In response to this divine love, we not only look out for our own interests but consider the bigger picture, and how our actions can contribute to God's ultimate plan.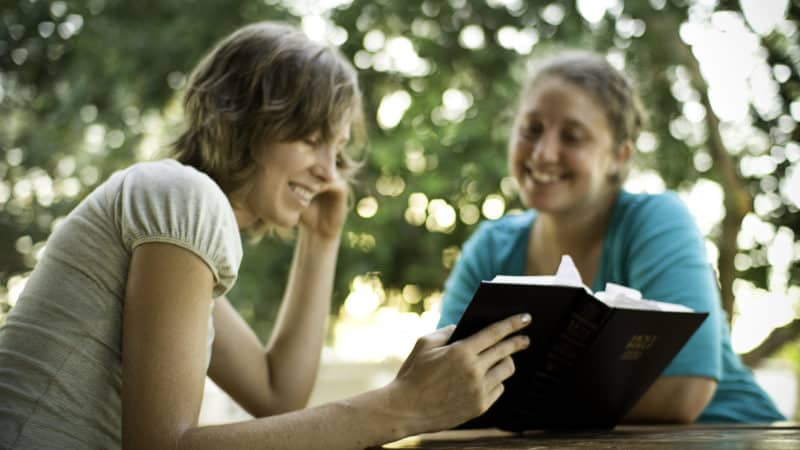 Involvement in mission work
Mission work is a major theme in Adventist history, and today their collective drive to serve around the world is as strong as ever.
In our broken world, there will always be people who need help. Wars, natural disasters, poverty, and famine are an unfortunate reality, making an ever-present need for humanitarian aid and community development. Adventists believe this responsibility of service belongs to any and all of Jesus' followers, whether they're called to a faraway country or just down the street.
While there are numerous organized mission efforts within the Adventist denomination, Adventists uphold a general spirit of volunteerism as part of their day-to-day mission focus. Many help out in Adventist Community Services centers, and others have created or serve within a wide range of local need-based ministries.
To Adventists, the drive for mission work is rooted in the words of Jesus:
"I was hungry, and you gave me food. I was thirsty, and you gave me something to drink. I was alone and away from home, and you invited me into your house. I was without clothes, and you gave me something to wear. I was sick, and you cared for me. I was in prison, and you visited me. . . . Anything you did for even the least of my people here, you also did for me" (Matthew 25:35-40, ESV).
Throughout the Old Testament, God made provision for the poor and less fortunate living in Israel.7 In the New Testament, the writings of the apostle Paul also show a Christian church who gave willingly and generously to support the needy among them.8
Today, Adventist humanitarian work touches more than 120 countries and serves tens of millions of people every year, and these efforts continue to grow. As former Adventist Church president William A. Spicer summed up, mission work "is not something in addition to the regular work of the church. The work of God is one work, the wide world over."
Evangelism in all things
Similar to missions, Adventists see evangelism as an inseparable part of the Christian walk. And they believe their lives should reflect that. Just as the Apostle Paul encouraged:
"And whatever you do, in word or in deed, do everything in the name of the Lord Jesus, giving thanks to God the Father through Him" (Colossians 3:17, CSB).
When the Advent Movement was in full swing, it seemed only natural to want to live out and share each new discovery of Bible truth. They were so amazed by the spiritual growth they experienced, and they were eager to spread the word to others.
Many of the Adventist evangelistic efforts focus on what they learned about prophecy in Daniel and Revelation. This is largely due to those parts of Scripture being set aside or skipped over before the Second Great Awakening. Even the clergy just didn't talk about it.
With this newfound knowledge of Scripture, Adventists wanted to share that yes, many world-changing events will happen on the earth in the coming times. The good news is we can embrace the promise of peace that God has already won the war, and those clinging to Jesus will be saved!
In the meantime, many blessings are available to us before the Second Coming, when Jesus will take His followers to heaven with Him. The health-related discoveries in early Adventism provided additional opportunities for evangelism.
In realizing what an impact simple healthy habits and natural remedies could have on everyday health, it was exciting to share these discoveries with people who had long been struggling with issues they would now be able to manage. It became a testament to how God provides for His children through the very environment He created for them.
Adventists continue to share ways to improve health and wellness while drawing closer to God. Today you might see health fairs, free clinic days, seminars, screenings and more happening at their churches, available to the community.
With so many aspects of everyday life becoming intertwined with opportunities for worship and evangelism, Adventists are a close-knit denomination. God can do amazing things with a group of people united in conviction and mission, and you don't have to be a doctor or an expert in theology to part of it!
The wonderful thing about Adventists is they embrace all spiritual gifts—which God has given to everyone—in service, ministry, and belonging. And throughout the years they've continued to express the joy and camaraderie they feel when working toward a common goal, letting the whole world know they can find freedom, healing and hope in Jesus.
Ready to start your own personal Bible study?
Want to discover Bible principles that will lead you to freedom, hope and healing? Sign up for our bible studies now!