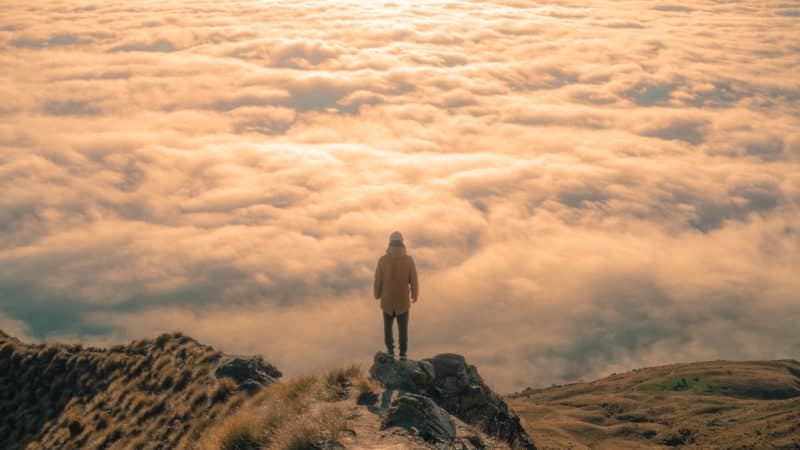 Do you want a closer relationship with God? If you've ever felt like it's hard to feel God's presence in your life, you aren't alone.
Connecting with Him isn't as hard as you might think. In fact, all you need to do to connect with God is to spend time with Him.
It might seem difficult to connect to God when we're so busy with work, family life, long to do lists, and many obligations. It's easy to let our relationship with God slide by the wayside or sit on the back burner.
When we do have down time, it's so easy to get sucked into social media or on our personal devices that our minds are always preoccupied.
What better way to strengthen your relationship with God than by spending 24 hours with Him each week?
Let's look at how Sabbath is the perfect time to put life on pause to focus on God and studying His Word.
God Set Aside a Special Day
In the beginning God set aside a special day to connect with His people. God wanted a relationship with you. That's why on the seventh day of creation God blessed the Sabbath day and made it holy.
"And on the seventh day God finished his work that he had done, and he rested on the seventh day from all his work that he had done. So God blessed the seventh day and made it holy, because on it God rested from all his work that he had done in creation." Genesis 2:2-3
Can you imagine? God rested. Did God need to rest from the work He'd done on the first six days of creation? To understand the meaning of the word rest, it's helpful to look at the original Hebrew.
You see, we often think of the word rest as meaning to relax, refresh oneself, or recover strength.
The Hebrew word for rest in the context of Genesis 2:2 is shabbat or Sabbath. Sabbath is translated to mean "cease or desist." In other words, God simply stopped. He ceased His work of creation and created the Sabbath for our benefit.
The Sabbath wasn't an afterthought. We see in the fourth commandment that God blessed the Sabbath day when he created the world and created the seven-day week.
Jesus said, "The Sabbath was made for man, not man for the Sabbath." Mark 2:27 ESV
God created the Sabbath day and then ceased His work as an example to us. He wanted us to have the very best life – physically and spiritually. And so, He gave us the Sabbath. Our bodies need physical rest. We also need to rest our minds and refresh our souls.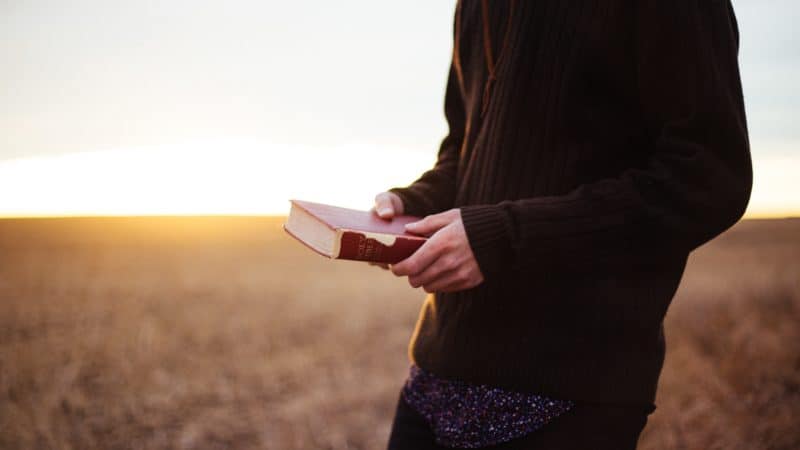 However, rest alone does not bring us closer to God. Spending time with Him does.
God created the Sabbath so that people would remember to take time to rest from their work and connect to Him. The Sabbath was part of God's plan from the time of creation and He made it as a covenant to His people.
A covenant is a sign or an agreement between two parties. God made the Sabbath covenant with His people to be a sign between them because He loved them.
"Moreover, I gave them my Sabbaths, as a sign between me and them, that they might know that I am the LORD who sanctifies them." Ezekiel 20:12 ESV
In the book of Exodus, we find the Sabbath became a regular practice for the people of Israel. After God rescued the Hebrews from the bondage of slavery in Egypt, He commanded them to keep the seventh day Sabbath.
The Israelites began observing the Sabbath when God gave them instructions on how to gather the manna.
"This is what the Lord has commanded: 'Tomorrow is a day of solemn rest, a holy Sabbath to the Lord; bake what you will bake and boil what you will boil, and all that is left over lay aside to be kept till the morning.'" Exodus 16:23
Observing the Sabbath became a weekly habit for the Jewish people. They used the day to worship and remember what God had done for them.
"You shall remember that you were a slave in the land of Egypt, and the Lord your God brought you out from there with a mighty hand and an outstretched arm. Therefore the Lord your God commanded you to keep the Sabbath day." Deuteronomy 5:15
Just like the Israelites, Sabbath offers us the perfect time to focus on and remember what God has done in our lives.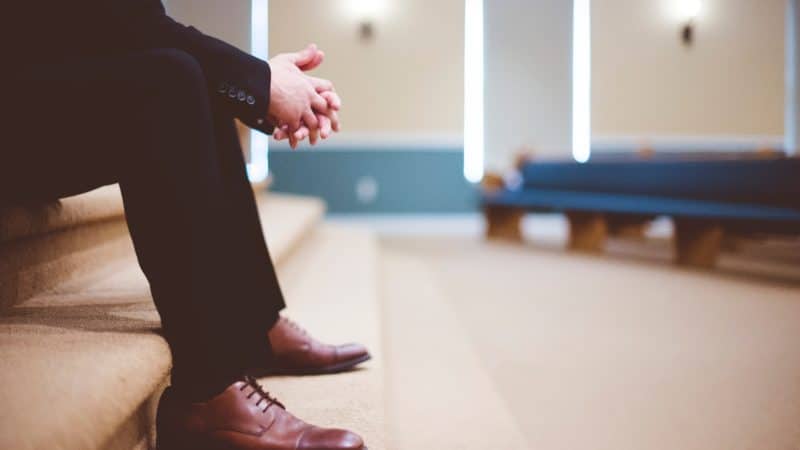 Why Did God Create a Weekly Day Just for Him and Us?
God set aside the seventh day as a reminder to all living beings that He alone is the creator and worthy of worship. The Sabbath is a memorial of creation and reminds us each week of His love and care.
With our tendency to stay busy and work non-stop, we needed a reminder to stop. God knew we would forget too! He even tells us to "remember the Sabbath day."
Human beings have a way of working or staying busy all the time. It's hard to have meaningful interactions with others when we're so busy.
Think about the conversations you have when you're busy. How different are your conversations when you have time to really listen and share?
Even when people aren't busy being productive, you will often find them busy looking at their screens instead of doing the important work of connecting and building relationships.
And yet, it's relationships that make life meaningful.
The seventh day is different from the other six days of the week. Sabbath is for building a relationship with God. He wants to spend time with you!
Our hearts and minds find rest and refreshment in the Word of God. The Sabbath is the perfect day to take time to do just that. We connect with God when we spend time with Him.
"The law of the LORD is perfect, restoring the soul." Psalm 19:7 NASB
Six days a week we labor and participate in all the secular activities. We go to work, school, sports events. We watch television, listen to music, and take part in activities that have no eternal value.
But the seventh day is a day when time is suspended. For 24 hours we give honor to holy things. It's a special day; a day to be anticipated and regarded with great respect.
We remember what He has done. And He calls us by name.
"Fear not, for I have redeemed you; I have called you by name, you are mine." Isaiah 43:1
We clear our calendars and we clear our minds. We turn our thoughts and open our hearts to the things of God. The world can wait. And we find delight in the hours from sunset to sunset.
God's Word tells us that we should call the Sabbath a delight. He wants you to enjoy spending time with Him.
"If you turn back your foot from the Sabbath, from doing your pleasure on my holy day, and call the Sabbath a delight and the holy day of the Lord Honorable; if you honor it, not going your own ways, or seeking your own pleasure or talking idly; then you shall take delight in the Lord, and I will make you ride on the heights of the earth; I will feed you with the heritage of Jacob your father, for the mouth of the Lord has spoken." Isaiah 58:13,14
God says that if we honor the Sabbath day and call it a delight that He will bless us. The verse above says "he will make you ride on the heights of the earth." That means he has a blessing in store for you when you keep the Sabbath.
When you enter into the holiness of the Sabbath, recognize God's sovereignty. The Sabbath establishes God as our creator and ruler over the universe.
When we enter into the Sabbath and rest from our labor, we trust God with all of our needs in both the physical realm and the spiritual realm. He alone has all power and authority over your life.
It's God's purpose that on the Sabbath we experience the kind of joy that only comes from the Lord. When we call the Sabbath a delight, we experience joy in the depths of our soul.
"These things I have spoken to you, that my joy may be in you, and that your joy may be full." John 15:11
When we meditate on God's Word and spend time talking to Him, we draw closer and connect deeper. The Sabbath is not only about remembering what He's done, it's about giving Him our undivided attention. For 24 hours we aren't focusing on the world. We're focusing on Him.
How Can We Best Use This Sabbath Opportunity?
By observing Sabbath, we stop our secular activities, pause our business, and put on hold our dealings with men. We then look to the Sabbath and focus our thoughts and hearts on spiritual relationships.
At sunset on Friday each week, we pause. We leave behind the stress of the workday and the stress of the world. We enter a time set apart to be holy. The Sabbath is a special day!
On the Sabbath we are also reminded that God is our creator. People create works of art, music, physical structures, and other physical things. But only God has the power to create something from nothing.
People cannot truly create. They must start with something that has already been created. Only God can speak things into existence. God is worthy of our worship because He is the creator.
"Worthy are you, our Lord and God, to receive glory and honor and power, for you created all things, and by your will they existed and were created." Revelation 4:11 ESV
The Sabbath has a purpose beyond simply allowing you a day to rest from your work. If all we needed was physical rest, any day of the week would do. But God set the seventh day aside and made it holy.
And because God set the day aside as holy, he has a holy purpose in mind for you when you participate in observing the Sabbath.
Remember how we talked about the Sabbath being a sign or covenant between God and His people? The sign is not only in the keeping of the Sabbath day but also in how and why we keep the Sabbath.
The Sabbath helps you connect with God on a deeper level. When you take time each week to spend 24 hours focused on your relationship with God, your faith and trust in Him grows.
God's desire for his people is that they be set apart, special, and holy. They are chosen by Him and a special treasure.
"But you are a chosen generation, a royal priesthood, a holy nation, His own special people, that you may proclaim the praises of Him who called you out of darkness into His marvelous light." 1 Peter 2:9 NKJV
"For you are a holy people to the LORD your God, and the LORD has chosen you to be a people for Himself, a special treasure above all the peoples who are on the face of the earth." Deuteronomy 14:2 NKJV
The word holy in this verse comes from the Hebrew word "qadowsh" which means holy or set apart. Just as the Sabbath day is holy and set apart we are to be holy and set apart as well.
The Sabbath is a sign between God and His people: a reminder that He is the One who sanctifies us. The Bible says:
"And the Lord said to Moses, "You are to speak to the people of Israel and say, 'Above all you shall keep my Sabbaths, for this is a sign between me and you throughout your generations, that you may know that I, the Lord, sanctify you." Exodus 31:12-13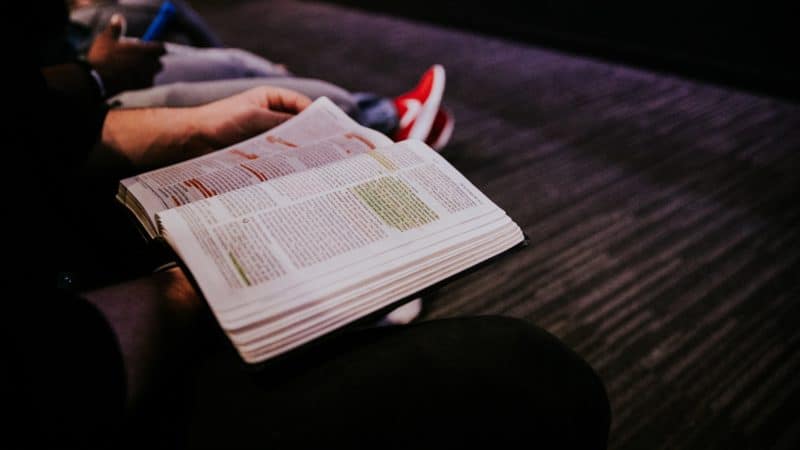 Connecting with God
Imagine coming home from work and your spouse is in the kitchen cooking supper and you walk past in a hurry to change clothes and get to your favorite spot on the couch to watch the latest show.
Later, instead of sitting and talking together over the meal, you look at your phone and text your best friend. Then, when it's time for bed you make a comment about your schedule the next day before closing your eyes and quickly falling asleep.
If this pattern were to continue on for weeks or months, your relationship would suffer. When you're married and every interaction with your spouse is rushed, you won't be emotionally connected to each other. And if you rarely spend time together, your relationship will not be very strong.
In the same way, our relationship with God is strengthened when we take time to get to know Him better.
Our other relationships benefit from this focused spiritual time as well. The Sabbath allows us to grow spiritually as well as relationally. True rest comes from God.
"So then, there remains a Sabbath rest for the people of God, for whoever has entered God's rest has also rested from his works as God did from his. Let us therefore strive to enter that rest, so that no one may fall by the same sort of disobedience." Hebrews 4:9-11 ESV
The scriptures tell us that a Sabbath rest remains for God's people. We should seek to enter that rest each week.
Want to learn how you can deepen your relationship with God? Check out our online Bible Studies.
Sabbath Activities to Help Us Connect to God
On the Sabbath we want to honor God with our rest. When we set aside 24 hours to focus on God and His plan for our life, we give honor and priority to our relationship with Him.
Because we have put aside secular activities like work, housework, or running errands we have extra time to focus on activities that bring us closer to God.
Some activities that help us connect with God on the Sabbath day are:
Worship
Attending Church
Prayer
Fellowship with other believers
Enjoying Nature
Let's look at examples in the Bible about how these activities can help us connect with God.
Bible Study on Sabbath
The easiest way to connect with God and understand His purpose for your life is to read the Word. It's hard to hear Him speaking to your heart if you never listen! The Bible is the inspired writings of God's Word.
"All Scripture is inspired by God and profitable for teaching, for reproof, for correction, for training in righteousness; so that the man of God may be adequate, equipped for every good work." 2 Timothy 3:16-17 NASB
Studying the Bible strengthens your love for God and His Word. Just as Jesus stood up to read the Scriptures on the Sabbath day, you will find that reading the Bible on the Sabbath is of great blessing to you.
Just like when you have a favorite movie or a favorite book, you often come back to it over and over again. When we treat the Bible like a treasured possession or a favorite book, our love for God's Word increases.
People who read the Bible are the ones who love it the most. The more familiar you become with the Bible, the stronger you will become against the temptations of Satan.1
The Sabbath offers us undistracted time to read and reflect on the deep things of God each week. Bible study is a way for us to get to know God better. By reading His Word we can better understand the nature and attributes of God. We can learn about the sovereignty of God, the grace of God, the love of God, and more.
Bible study can also be a great time to fellowship with other believers. You could invite friends over for a time of study on Friday night after sundown or even on Saturday afternoon after church.
Reading and studying the Bible with other believers is a great way to learn more about the Bible and gain a deeper understanding.
"Come now, let us reason together, says the LORD: though your sins are like scarlet, they shall be as white as snow; though they are red like crimson, they shall become like wool." Isaiah 1:18 ESV
God wants to spend that time with you!
Worship
We were made to worship. True worship comes from the heart. It cannot be forced. It must be felt. Worship is a heartfelt expression of love, adoration, and celebration.
Worship draws us closer to God.
"Draw near to God, and he will draw near to you." James 4:8 ESV
As we welcome the 24-hour Sabbath on Friday night, we can turn our hearts to a spirit of worship.
"But the hour is coming, and is now here, when the true worshipers will worship the Father in spirit and truth, for the Father is seeking such people to worship him." John 4:23 ESV
The sun begins to set, and we have a sense of anticipation for what the Sabbath will bring.
"Let my prayer be counted as incense before you, and the lifting up of my hands as the evening sacrifice!" Psalm 141:2 ESV
Sabbath allows us to put on pause the stress and frustrations of the world and simply focus on the spiritual blessings that God has in store for us this week.
Worship is a heartfelt expression and can take many forms:
Music
Reading God's Word
Writing in a journal
Through prayer
Praise and adoration
Holy convocation
"Enter his gates with thanksgiving, and his courts with praise! Give thanks to him; bless his name!" Psalm 100:4 ESV
Attending Church on Sabbath
The Bible tells us that each Sabbath we should come together for a holy convocation.
"Six days shall work be done, but on the seventh day is a Sabbath of solemn rest, a holy convocation. You shall do no work. It is a Sabbath to the LORD in all your dwelling places." Leviticus 23:3 ESV
A holy convocation is an assembly of God's people. Basically, that means going to church is a great activity for Sabbath.
God loves you so much that he set aside a special day just to spend time with you. Certainly, you can worship God alone, but attending church on Sabbath is beneficial to your spiritual growth.
Just as the Jewish people met in the synagogue each week, early Christians also met together to worship and encourage one another each Sabbath.
"And let us consider how to stir up one another to love and good works, not neglecting to meet together, as is the habit of some, but encouraging one another, and all the more as you see the Day drawing near." Hebrews 10:24,25 ESV
"As they went out, the people begged that these things might be told them the next Sabbath. And after the meeting of the synagogue broke up, many Jews and devout converts to Judaism followed Paul and Barnabas, who, as they spoke with them, urged them to continue in the grace of God. The next Sabbath almost the whole city gathered to hear the word of the Lord." Acts 13:42-44 ESV
It's important for believers to gather, learn, and worship together. Each member of the church is valuable! The Scriptures tell us:
"For just as the body is one and has many members, and all the members of the body, though many, are one body, so it is with Christ. For in one Spirit we were all baptized into one body—Jews or Greeks, slaves or free—and all were made to drink of one Spirit. For the body does not consist of one member but of many." 1 Corinthians 12:12-14 ESV
God calls us to meet together on the Sabbath for our own blessing. It is a good thing for us to attend church for worship. Being a part of God's family of believers can be such a great blessing to you and your family each week.
Find ways for you and your family to get involved and serve and you will reap the benefits together.
When we gather together, Jesus' Spirit is there with us.
"For where two or three are gathered in my name, there am I among them." Matthew 18:20 ESV
We need the community of other believers in our lives. We all long for meaningful connections and it's important that we have people in our lives that can mentor us toward a greater connection with God.
Prayer on Sabbath
The Sabbath is the perfect time to connect with God and praying is our direct line to Heaven! Through prayer we can more clearly hear God speaking to us. We can offer adoration, confession, thanksgiving, and supplication.
Communication is key to building a strong relationship. God speaks to us through His Word and we talk to God through prayer. God wants us to communicate with Him!
Jesus expected His followers to pray.
"But when you pray, go into your room and shut the door and pray to your Father who is in secret. And your Father who sees in secret will reward you." Matthew 6:6 ESV
"And he told them a parable to the effect that they ought always to pray and not lose heart." Luke 18:1 ESV
Prayer helps us connect to God in a meaningful and personal way. The Sabbath offers us a 24-hour period when we can focus more on prayer because we've set aside the time for holy pursuits.
Connecting with God each week on the Sabbath can help you be set apart. Does this mean you can only connect with God on the Sabbath day? Of course not. You can talk to God every day all day long!
We can and should pray every day.
In fact, the Bible tells us that we should "pray without ceasing." 1 Thessalonians 5:17 ESV
But the Sabbath is a special day where we can focus on connecting with God in a deep, meaningful way without the distractions of the secular world.
Fellowship with Other Believers on Sabbath
The Sabbath is a wonderful time to connect with other believers who encourage us in our walk with Jesus. We can learn so much from each other!
"What is the outcome then, brethren? When you assemble, each one has a psalm, has a teaching, has a revelation, has a tongue, has an interpretation. Let all things be done for edification." 1 Corinthians 14:26 NASB
We should be devoted to one another in love and through fellowship we can encourage each other. Praying for one another and lifting each other up is an essential part of the Christian life.
"They were continually devoting themselves to the apostles' teaching and to fellowship, to the breaking of bread and to prayer." Acts 2:42 NASB
Having friends to hold you accountable is so important to Christian growth. We need each other! God created us to be relational. And as Christians, we can help each through hard times and times of temptation.
"Iron sharpens iron, So one man sharpens another." Proverbs 27:17 NASB
"Brothers, if anyone is caught in any transgression, you who are spiritual should restore him in a spirit of gentleness. Keep watch on yourself, lest you too be tempted." Galatians 6:1 ESV
Enjoying Nature
You feel the cool breeze on your face. The warmth of the sun on your skin. Your heart beats harder with each calculated step on the mountain trail. You hear the call of hawk and see a bluejay flit from branch to branch.
You understand the world is bigger than you and God is almighty.
Spending time in nature, reflecting on God's love for us through the beauty of His creation. Enjoy the fresh air, colorful landscapes, and majestic sky feelings and let God draw you in through his beautiful creation.
Connecting with God through nature isn't anything new. In fact, the Bible talks about how we connect to God through the majesty of His creation. God reveals Himself through His handiwork.
"For his invisible attributes, namely, his eternal power and divine nature, have been clearly perceived, ever since the creation of the world, in the things that have been made. So they are without excuse." Romans 1:20
The world around us declares the glory of God. We see Him in every work of creation.
"The heavens declare the glory of God; the skies proclaim the work of His hands. Day after day they pour forth speech; night after night they reveal knowledge. Without speech or language, without a sound to be heard, their voice has gone out into all the earth, their words to the ends of the world." Psalm 19:1-4
Feeling a profound sense of wonder at God's creation helps you connect to God in a deep and meaningful way.
Keeping Sabbath Demonstrates How God is Our Priority.
We make time for what's important to us.
The truth is, we're all busy. We all make choices each day about how we will spend our time. Each one of us has the same number of hours and minutes in a day. We get to choose how we will use those hours.
What's important to you?
God has commanded us to keep His Sabbath day holy for our own good. The Sabbath isn't about a list of do's and don'ts. It's not about earning salvation.
In fact, the Sabbath was given to us as a gift of God's grace. There is nothing you can do to earn salvation on your own. Keeping any one of the ten commandments is not enough.
We are saved by grace through faith – not by works. Salvation is a gift of God.
"For by grace you have been saved through faith. And this is not your own doing; it is the gift of God." Ephesians 2:8 ESV
So why does keeping the Sabbath matter? Do we need to be obedient to God's commandments?
Jesus said, "If you love me, you will keep my commandments." John 14:15 ESV
Keeping the Sabbath is something we do out of love for our Creator not because we have to. He alone is worthy of our worship!
"Worthy is the Lamb who was slain, to receive power and wealth and wisdom and might and honor and glory and blessing!" Revelation 5:12
What you do with your time is your choice. You can choose to accept God's gift of the Sabbath and connect with him each week.
Once you understand the significance of the seventh day Sabbath, setting aside that time each week becomes something you look forward to. You discover how the Sabbath offers you time to rest and connect with God and build relationships.
Making the Sabbath a priority is about honoring God with your time. When it comes down to it, time is all we really have.
Trusting God with your time, setting aside the Sabbath day helps you build a stronger relationship with God. The Sabbath is about finding your joy in the Lord. It's about giving up your worldly, self-pursuits and pursuing God.
This Sabbath, connect with God and worship with fellow believers in a local Seventh-day Adventist church near you – or join us online here.
Want some more resources to help you connect with God through studying the Bible this Sabbath? Check out our free Bible studies online!