Families today struggle to connect on a deeper level more than ever before. Finding time to spend "quality time" with your loved ones has many challenges.
Keeping the Sabbath is the perfect opportunity to put life on pause to focus on your family as you also focus on God.
We live in an age where families spend more time alone in their own homes than with each other. It's a real struggle, isn't it?
Studies have found even when children are among family they often still feel alone. It's common for families to spend their time together doing their "own thing" alone.(In the age of screens, families are spending more time "alone-together" – QZ.com)
Did you know the Sabbath can also help create stronger families?
The Sabbath was created as a gift on the seventh day of Creation. You see, God had our well being in mind during the first creation week. He knew how much we would need time set apart to rest and refresh our weary hearts.
That first creation week must have been incredible. Imagine the God of the universe speaking into existence the very world we live in.
WHY WAS THE SABBATH CREATED?
The Sabbath was created as a gift on the seventh day of Creation. You see, God had our well being in mind during the first creation week. He knew how much we would need time set apart to rest and refresh our weary hearts.
That first creation week must have been incredible. Imagine the God of the universe speaking into existence the very world we live in.
On the first day, God created light.
On the second day, God created the firmament and the atmosphere.
On the third day, God created the dry ground and the plants.
On the fourth day, God created the sun, moon, and stars.
On the fifth day, God created the birds and sea animals.
On the sixth day, God created the land animals as well as humans.
On the seventh day, God rested from His work and blessed the seventh day and made it holy.
God created the world in perfect order. He thought of everything. From the air we would need to breathe to the water we would need to drink and the food we would need to nourish our bodies.
The whole of creation is complex and miraculous!
Each day of the week He created a part of the environment we live in to be a blessing to us. But on the seventh day He did things a little differently.
Genesis 2:2,3 ESV says, "And on the seventh day God finished his work that he had done, and he rested on the seventh day from all his work that he had done. So God blessed the seventh day and made it holy, because on it God rested from all his work that he had done in creation."
God created the Sabbath on the seventh day of the first creation week. He didn't create the Sabbath for His own benefit. God created the Sabbath as a gift to His people.
The word Sabbath comes from the Hebrew word Shabbat which means to stop. God stopped His work and rested on the seventh day of creation as an example to us.
After a long day's work, you and I are worn out. We need physical rest from our labors. The Bible tells us God does not grow weary or need rest the way human beings need rest.
"The LORD is the everlasting God, the Creator of the ends of the earth. He does not faint or grow weary." Isaiah 40:28 ESV
God does not grow weary, but He knew we would! You see, God the Father gives good gifts.
"Every good gift and every perfect gift is from above, coming down from the Father of lights, with whom there is no variation or shadow due to change." James 1:17 ESV
He wants the Sabbath to be a blessing to you. Jesus said:
"The Sabbath was made for man, not man for the Sabbath." Mark 2:27 ESV
God created the Sabbath as a blessing for all humanity for all time. The 4th commandment tells us to "remember" the Sabbath. He didn't want us to forget!"Remember the Sabbath day, to keep it holy. Six days you shall labor, and do all your work, but the seventh day is a Sabbath to the Lord your God. On it you shall not do any work, you, or your son, or your daughter, your male servant, or your female servant, or your livestock, or the sojourner who is within your gates. For in six days the Lord made heaven and earth, the sea, and all that is in them, and rested on the seventh day. Therefore the Lord blessed the Sabbath day and made it holy." Exodus 20:8-11 ESV
HOW IS THE SABBATH BENEFICIAL TO FAMILIES?
The Sabbath has so many benefits for people today. Rest allows people time to heal. Some of the benefits of rest are:
you're more productive1
reduces stress and strengthens the immune system2
lowers your risk of heart disease3
get more exercise
enjoy more sleep4
your brain gets a break5
you'll enjoy life more
you'll even live longer6
If our bodies heal from rest, what happens to our relationships? The Sabbath offers us a day set apart to focus on our relationship with God. It also offers us 24 hours to focus on our family relationships.
Families who spend time together are stronger and happier. Spending time with family members can help heal those relationships too.
Relationships need nurturing or they wither and die. Time spent together helps to nurture our relationships.
Some of the benefits of time spent with the people you love are:·
creates a strong emotional bond between family members7
better communication skills with each other8
kids who spend time with their family members do better in school
teens have fewer behavioral issues when they spend time with family on a regular basis
children are less likely to engage in substance abuse9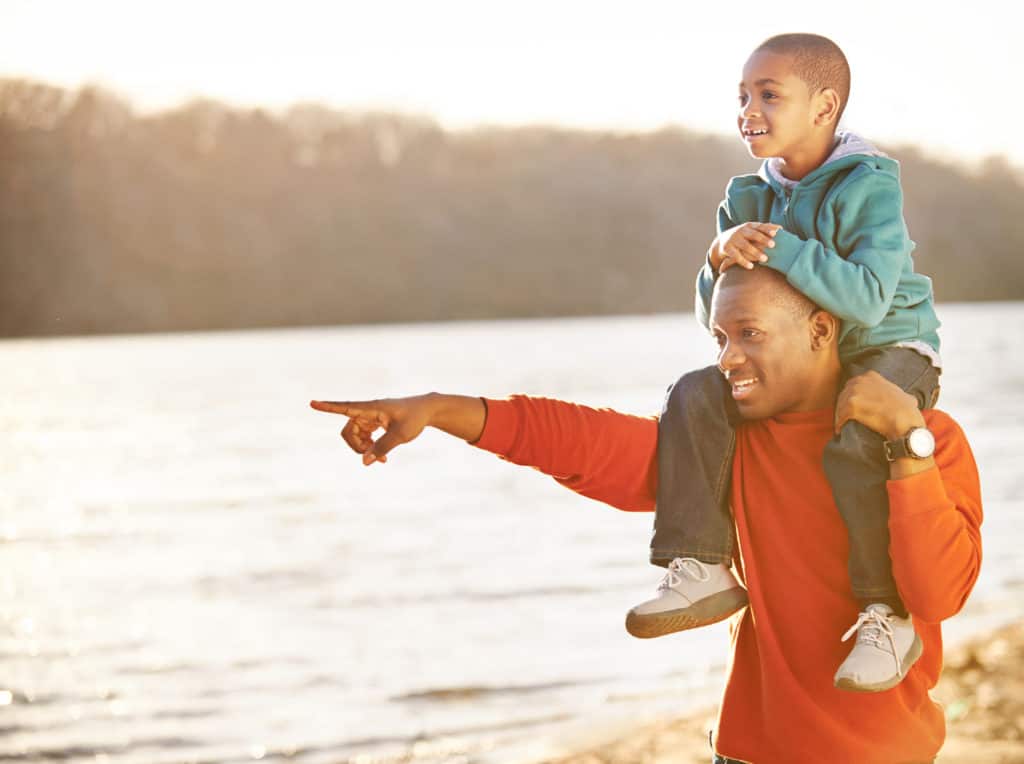 WHAT DID FAMILIES IN THE BIBLE DO TO GROW SPIRITUALLY?
It's God's design for families to worship and pray together. We see in the book of Deuteronomy that prayer, worship, and knowledge in the Lord are to be a way of life for us.
"And these words that I command you today shall be on your heart. You shall teach them diligently to your children, and shall talk of them when you sit in your house, and when you walk by the way, and when you lie down, and when you rise. You shall bind them as a sign on your hand, and they shall be as frontlets between your eyes. You shall write them on the doorposts of your house and on your gates." Deuteronomy 6:6-9 ESV
For God's people, faith is a part of their everyday lives. Parents are to teach their children the Scriptures and the commandments of God.
Writing to Timothy, Paul says:
"I am reminded of your sincere faith, a faith that dwelt first in your grandmother Lois and your mother Eunice and now, I am sure, dwells in you as well." 2 Timothy 1:5 ESV
"But as for you, continue in what you have learned and have firmly believed, knowing from whom you learned it and how from childhood you have been acquainted with the sacred writings, which are able to make you wise for salvation through faith in Christ Jesus. 2 Timothy 3:14, 15 ESV
Timothy was a young man raised in a loving home. His mother and grandmother taught him to be a faithful follower of Christ. What a wonderful legacy to pass down to future generations!
We can learn so much from the faithful people in the Bible!
Parents today have as much responsibility to teach Bible truths to their children. What sweeter gift can you give your child than a firm foundation of faith? There is no better way for a family to grow closer together than through the worship of our Creator God.
Want to know how the Bible can help you and your family find freedom, hope, and healing in Jesus? Sign up for an online Bible study.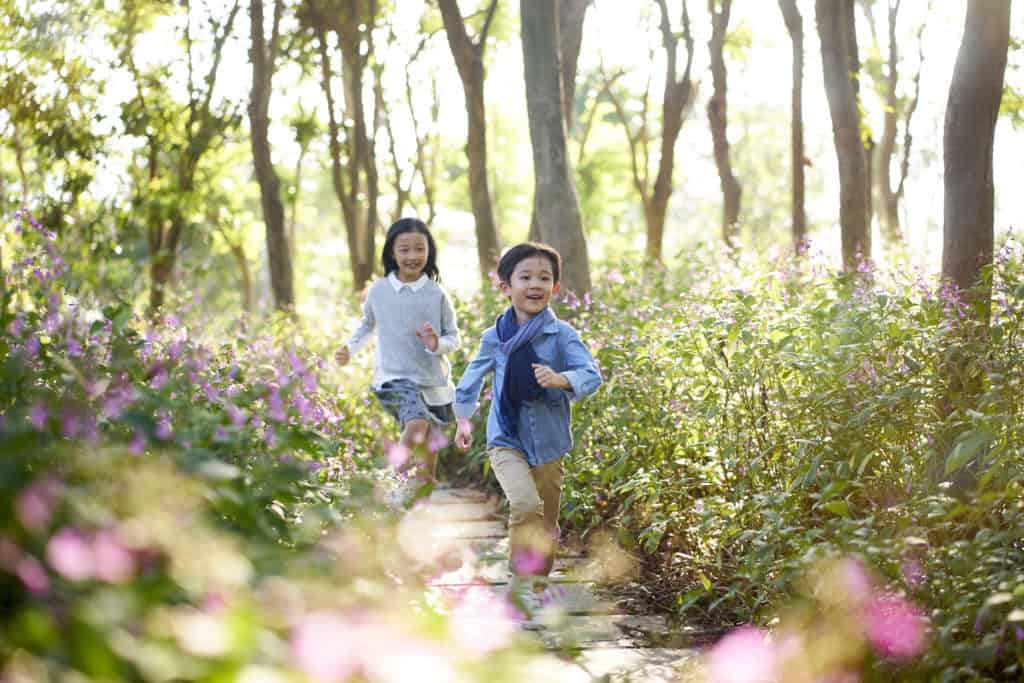 IDEAS TO CELEBRATE SABBATH WITH YOUR FAMILY
If you have not kept the Sabbath before, it can take some getting used to. If you have decided to begin keeping the Sabbath for the first time, you may have some questions like:
When is the Sabbath?
The seventh day Sabbath begins at sundown on Friday night and ends at sundown on Saturday night.
What are appropriate activities on the Sabbath?
Keeping the Sabbath is really about spending your time focusing on those things in life that really matter – your relationships. Activities on the Sabbath should bring you closer to God and closer to your family. Creating family traditions for the Sabbath can help make the day special. Traditions help make the Sabbath a day you and your family look forward to and enjoy!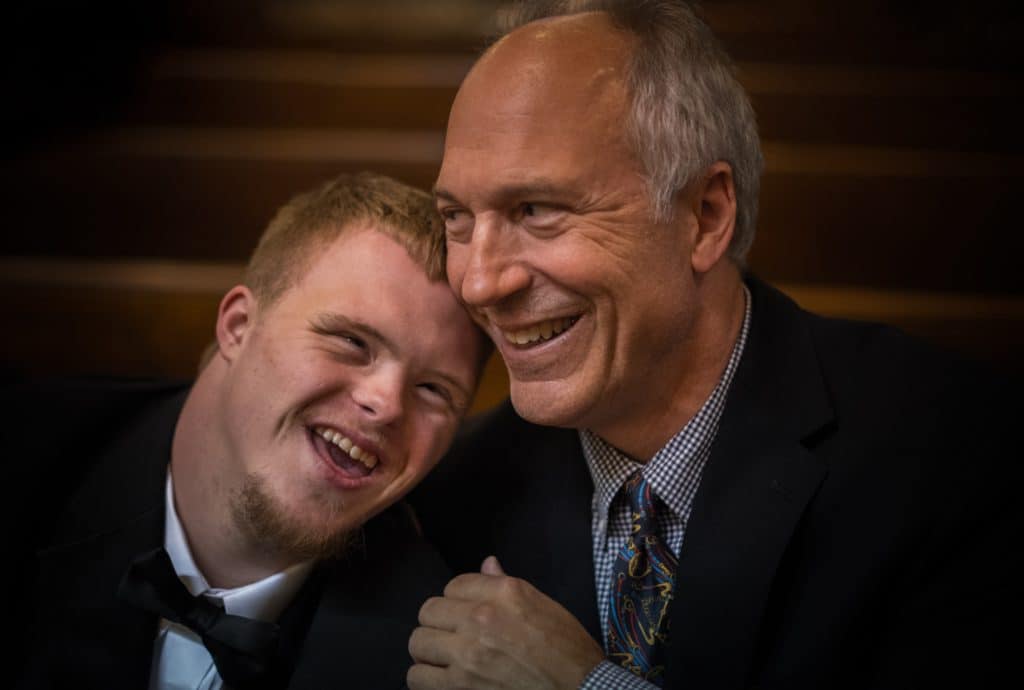 #1 How Your Family Can Prepare for the Sabbath
Preparing for the Sabbath will help your family get the most blessing out of the Sabbath day.
Observing the Sabbath is so much easier when you don't have to worry about things like:
what your family will eat
if the house is clean
if you have the things on hand you will need
For instance, preparing your home for the Sabbath will allow you to truly rest. Many people feel stressed if the environment they live in is messy and in need of a good cleaning.
In the Bible we find the preparation day was Friday (Mark 15:42). You can use Friday to do most of your preparation or you can begin your preparations earlier in the week.
Anticipating the Sabbath makes preparation easier. Some ways you may want to prepare before Sabbath day are:
clean the house
set the table
fill the gas tanks in your vehicles
do your grocery shopping
plan your Sabbath menu
prepare simple food ahead of time
choose what you will wear to church
buy items you need for the weekend
The 4th commandment in Exodus 20:8 reminds us to refrain from work on the Sabbath. It also tells us not to have others work for us.
Breaking the Sabbath is harder to do when you have these things done.
By preparing meals, filling the gas tank, and other simple preparations, we are ensuring we do not need anyone to serve us on the Sabbath day – whether it be a waitress, gas attendant, or store clerk.
As you prepare for the Sabbath ask God to help you ready your heart for worship and time spent with Him.
The Holy Spirit can help you have the right attitude as you enter the Sabbath. You want to feel at peace and ready to bless your family.
Pleasant attitudes make the home so much more special.
speak in soft tones
use encouraging words
smile at family members
offer kind gestures
seek to be a blessing
Instead of criticizing your children or bringing up issues you are displeased about, let your words be uplifting and encouraging.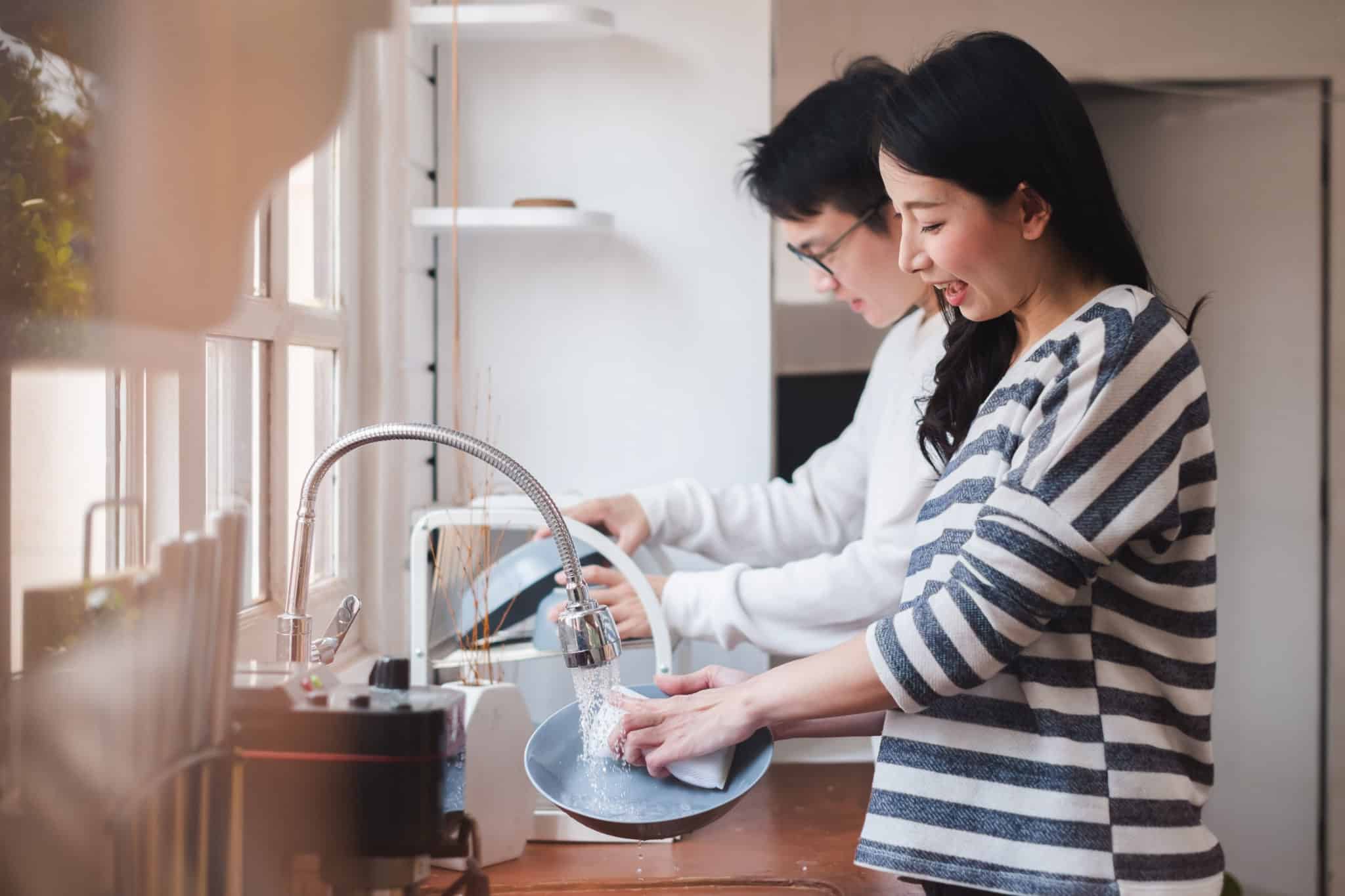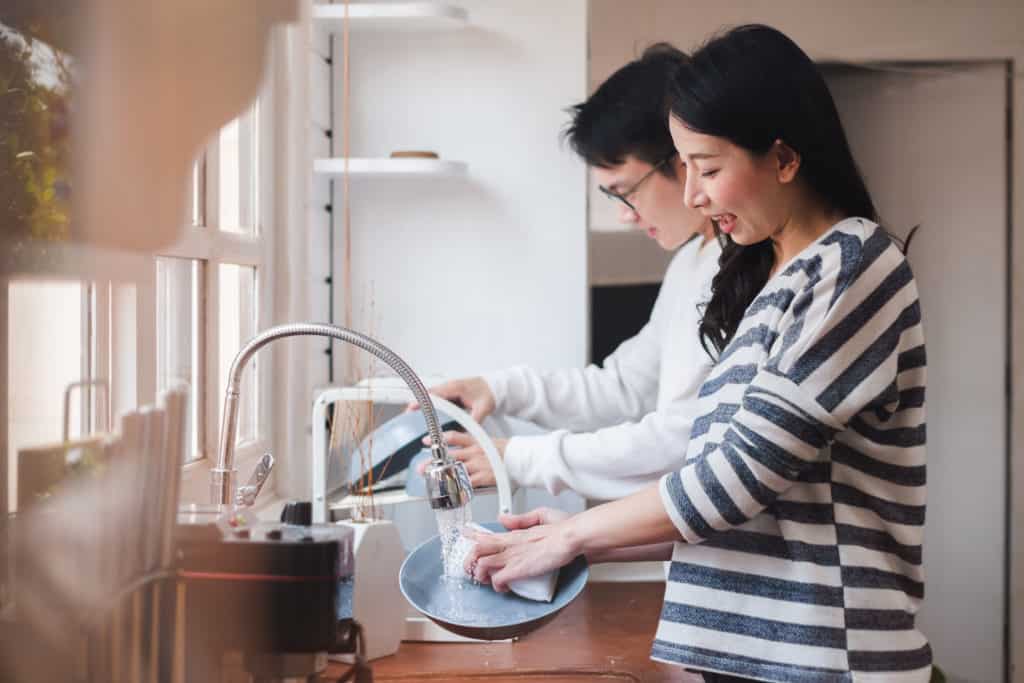 #2 A Sabbath Greeting
Jewish traditions for Sabbath observance can give us a fun starting point. In Jewish homes, the Sabbath is welcomed every Friday before sundown.
It is customary for Jewish families and friends to exchange special greetings on "Shabbat" or Sabbath. The greeting in Yiddish is "Gut Shabbos" which means "Have a good Sabbath."
Another common greeting among Jewish people is "Shabbat shalom" which means "Have a peaceful Sabbath."
Many Adventist families love to greet their friends, family, and other believers with the words, "Happy Sabbath!"
#3 Enjoy a Nice Sabbath Meal
Setting the table for a meal together doesn't take a lot of work. Making your table setting feel pretty isn't necessary, but it can make your Sabbath meal so much more special.
If your children are old enough as them to help you set the table and praise them for a job well done. Help them get excited about the Sabbath to come.
Some simple ways you can set a pretty table are:
use a festive tablecloth
cloth napkins
candles
add a simple centerpiece
Research has shown family meals around the table are vital to the health of a family. Taking the time to set the table and enjoy a Sabbath meal together on Friday night is a wonderful way to celebrate the Sabbath.
You may like to incorporate food traditions into your Sabbath celebration.
Maybe Friday night you always serve soup with Jewish Challah bread.
Or perhaps you make your favorite homemade pizza. You might want to always serve grape juice or some other special drink.
Of course, you don't have to have the same kind of food each week for Sabbath. It's really all about making the day meaningful for your family.
What will they love the most? What do you want them to remember about Sabbath? What will make them feel blessed by the Sabbath?
#4 Special Sabbath Activities
When you set aside certain activities for a special day, you create traditions. Traditions are a wonderful way to bond a family together. Families form closer bonds through shared experiences and memories.
Ask your family what activities they think would be fun to do on Sabbath. Try to incorporate their ideas into your traditions and rituals.
For instance: Perhaps your family would like to wake up early on Sabbath morning for breakfast together.
Or maybe you decide creating a tradition of visiting your local nursing home once a month would be a blessing.
Get creative and work together to plan for making Sabbath special each week. Here are a few ideas to help you get started celebrating the Sabbath as a family:
100 Sabbath Activities Families Can Do Together
Enjoy Friday night family worship or invite others over for vespers
Ask for prayer requests and pray together
Take a hike or spend time in nature
Play a Bible Trivia game
Visit a neighbor or church member.
Go on a treasure hunt with Geocaching10
Draw or illustrate Bible stories
Do crafts to illustrate Bible characters or stories
Scrapbooking family photos
Science experiments
Play musical instruments together
Read a Sabbath book out loud
Listen to a Sabbath podcast
Listen to Your Story Hour stories on CD or online
Visit online sites to answer spiritual questions people have
Invite a less fortunate family over to visit
Learn new praise songs
Go kayaking on the lake
Write a song
Use conversation starters to connect with one another
Draw discussion topics from a hat and talk about them
Try different forms of prayer
Study the Bible using the SOAP method
Brings treats to your neighbor and fellowship together
Take food to a homeless shelter or volunteer to help
Visit a nursing home
Invite friends to the park for a campfire and songs
Hold a Bible story time in the park
Give a Bible study to a new believer
Write and share your personal testimony
Share Bible tracts with people in town
Visit widows or shut-ins who belong to your church
Create a Bible scene with felts
Play Bible charades
Look through old family photo albums
Color in a pretty nature themed coloring book
Create "Top Ten" lists: Bible stories, sea animals, pets, etc.
Go on a nature scavenger hunt
Visit with relatives
Go on a walk
Dress in costume and do a Bible skit
Video chat with friends or family who live far away
Write letters to missionaries and pray for them
Go camping with your family or church group
Put a nature puzzle together
Do a topical Bible study
Study trees and learn how to identify them
Offer to babysit children for a single parent
Read the words to a hymn and discuss the meaning
Sing songs around the piano
Listen to Christian music
Have a special Sabbath box of toys and activities for the children
Do Bible crossword puzzles
Play a Bible board game
Pray outside together
Read miracle stories
Pray for the family you plan to visit next week
Quietly watch the sun as it sets on Saturday evening
Call someone who wasn't at church and let them know they were missed
Share one thing you love about each other
Visit prison inmates or start a prison ministry
Visit an orphanage
Talk about what heaven might be like together
Study the Sabbath school lesson
Think of questions you'd like to ask Jesus
Take a cd copy of the sermon to someone who missed church
Have family worship outside
Write a letter to Jesus or color a picture for Jesus
Learn a memory verse
Invite someone to your home who can't return the favor
Make a gratitude list
Pick someone up for church who doesn't have a ride
Take church magazines or literature to a neighbor or friend who would appreciate them
Write down your prayer requests and answers to prayer
Take your dog for a long walk or to the park
Take a meal to a shut in or a family with a new baby
Turn off the lights on Friday night and use candles instead
Memorize Scripture songs
Visit a national forest
Invite someone to attend church with your family
Interview the oldest member of your church
Make handmade cards to send to someone who is sick
Make a shoebox diorama of your favorite Bible story
Spread a blanket in the grass and find pictures in the clouds
Have an object lesson: Each person picks an object and shares a lesson from the Bible using that object
Talk about how to honor and respect God's house
Write a parable in your own words
Write a letter to a Bible character
Have a family Bible drill
Discuss the pastor's sermon over supper
Take a bike ride together
Plan a random act of kindness
Find gospel quotes to share on social media
Write in a family journal
Pick flowers and take them to a friend or neighbor
Go rock climbing
Talk about family values and what they mean to you
Write a thank you note to someone who was kind to you this week
Attend your local church
Celebrating the Sabbath as a family will bless you all in countless ways! God tells us in His Word He will bless us when we call the Sabbath a delight!
The Sabbath is a day you and your family can look forward to each week.
When you put in the effort to make the day special, you'll find the Sabbath becomes a beautiful blessing to your family.
Interested in some materials to help you and your family learn more about God? View our online Bible study options.