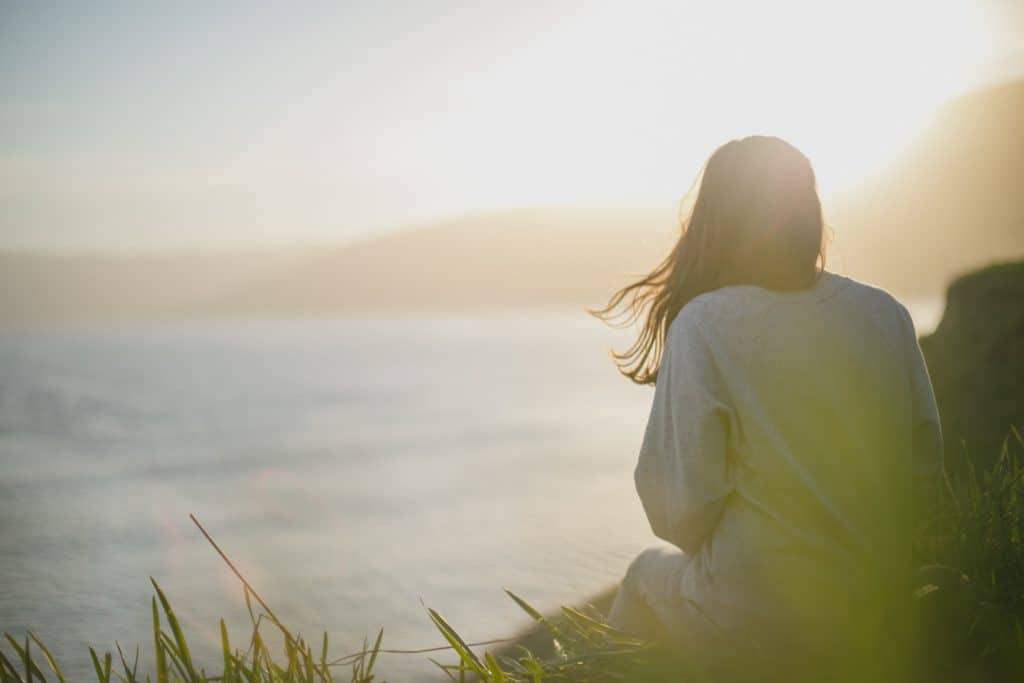 As the sun sets on Friday evening, families around the world prepare for the Sabbath to begin. And as the sun slips beyond the horizon, a feeling of peace comes over their hearts and homes.
If you've wondered how you can celebrate the Sabbath amidst crazy schedules, family obligations, and long work days, you aren't alone. Observing the Sabbath in today's world can be challenging. There is good news: it is possible to celebrate the Sabbath each week, even when life is hectic.
There are so many wonderful ways to keep the seventh day Sabbath holy. Getting started isn't as hard as you might think.
Let's learn more about the Sabbath and how Adventists celebrate the Sabbath today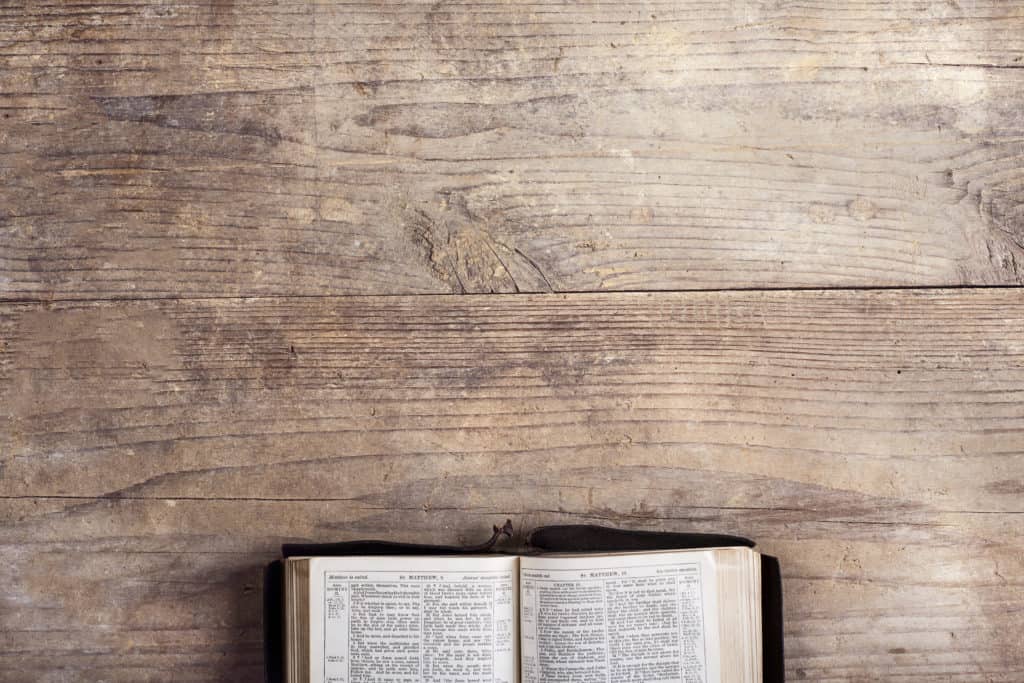 Why was the Sabbath Made?
God created the Sabbath on the seventh day of creation. It's a weekly reminder for us to rest from our work and worship Him.
You see, God spent six days creating the world we live in. He created all you see – as well as the first humans, Adam and Eve. But on the seventh day He rested.
"So God blessed the seventh day and made it holy, because on it God rested from all his work that he had done in creation." Genesis 2:3
Do you ever feel like you work all the time? The Sabbath is the perfect time to set aside secular activities to focus on the spiritual things of God.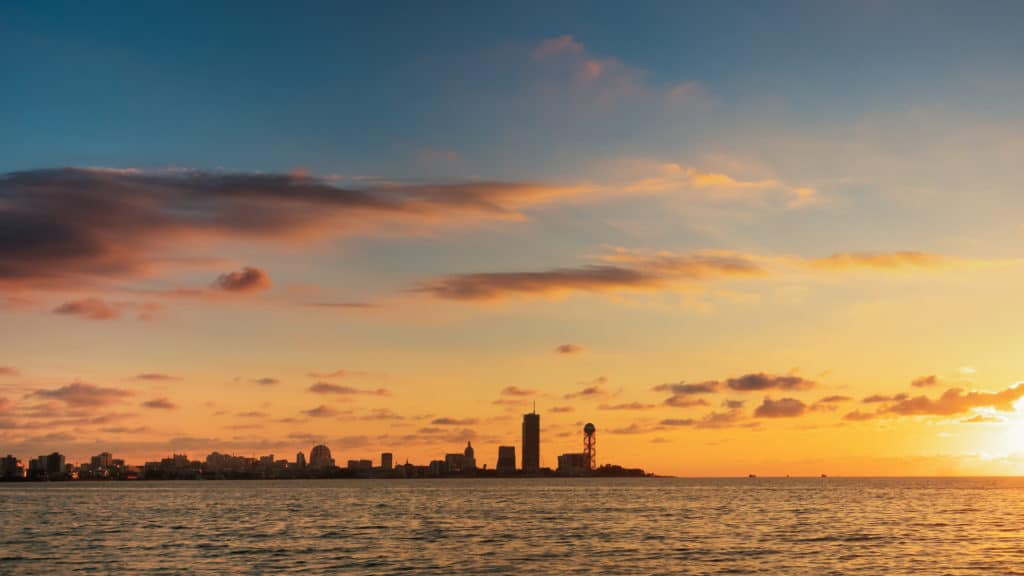 What Can We Do to Help Us Stop and Rest?
When we rest from our work, we are essentially saying God is the ultimate provider of our needs. We trust Him to take care of us. We give up control and declare God is the One in control of our time and resources. God's law tells us to rest on the Sabbath.
"Six days you shall work, but on the seventh day you shall rest. In plowing time and in harvest you shall rest." Exodus 34:21
For the Jewish people, Sabbath keeping demonstrated their trust in God's provision. They took the Sabbath off from work each week. Even during times of plowing and harvesting.
The choice to observe the Sabbath is a declaration that God alone has sovereignty over your life. So how can we keep the Sabbath as God intends?
Work is so ingrained in our culture that true rest can seem foreign to many people.
People are very busy.. Work, school, extra curricular activities, housework, and yard work are just a few of our obligations. Resting can feel impossible before you've learned to stop, just as God did on the seventh day of creation. God intends for His people to enjoy a Sabbath rest with Him.
In the fourth commandment, God said:
"Remember the Sabbath day, to keep it holy." Exodus 20:8
But what does that mean?
Keeping the Sabbath holy means we refrain from secular activities. Instead, we turn our hearts and minds toward things that have eternal value.
The Sabbath commandment is a memorial of Creation. It reminds us God is our Creator. He alone is worthy of our worship. The Sabbath also gives us time to let go of the stress and cares of the world and rest our weary bodies.
Letting go of the unholy to grasp the holy.
Sabbath Preparation
It is in the preparation for the Sabbath that the day becomes set apart and special for those in our household. The preparation helps us look forward to the Sabbath. It also helps us celebrate the day to its fullest potential.
Sabbath is the pinnacle of the week – the day the rest of the week revolves around. We should have Sabbath preparation on our minds all week long.
Historically, Friday has always been the Preparation Day. In the Bible times, families prepared for the Sabbath. They completed all work before sundown on Friday evening. That way, they could fully experience the blessing of the Sabbath.
If you work outside the home, you may find it challenging to do all your Sabbath preparation on Friday. It may be easier to work toward the goal of Sabbath preparation throughout the entire week.
It doesn't really matter how you prepare for the Sabbath. But all secular activities should be completed by sundown on Friday evening. This way, your family can celebrate the Sabbath as God intended.
Celebrations always involve preparation. Consider how much preparation goes into a wedding. Often months of preparation precedes the wedding day. Everything from the dress, to the food, to the decorations, is carefully considered.
Have you ever attended a special birthday party for a friend or loved one? Balloons, garlands, and streamers decorate the home.
You walk into the house and people are laughing, music is playing, and the food smells delicious. You see the cake, proudly displayed as the centerpiece, on the table. Presents sit together on a nearby table. It's festive and happy.
It feels like a celebration.
If you attended the same birthday party, but there were no decorations, food, or music, it wouldn't feel as special.
It's the preparation that went into the celebration that made it extra special. Likewise, in preparing for the Sabbath, we are setting it aside and making it special.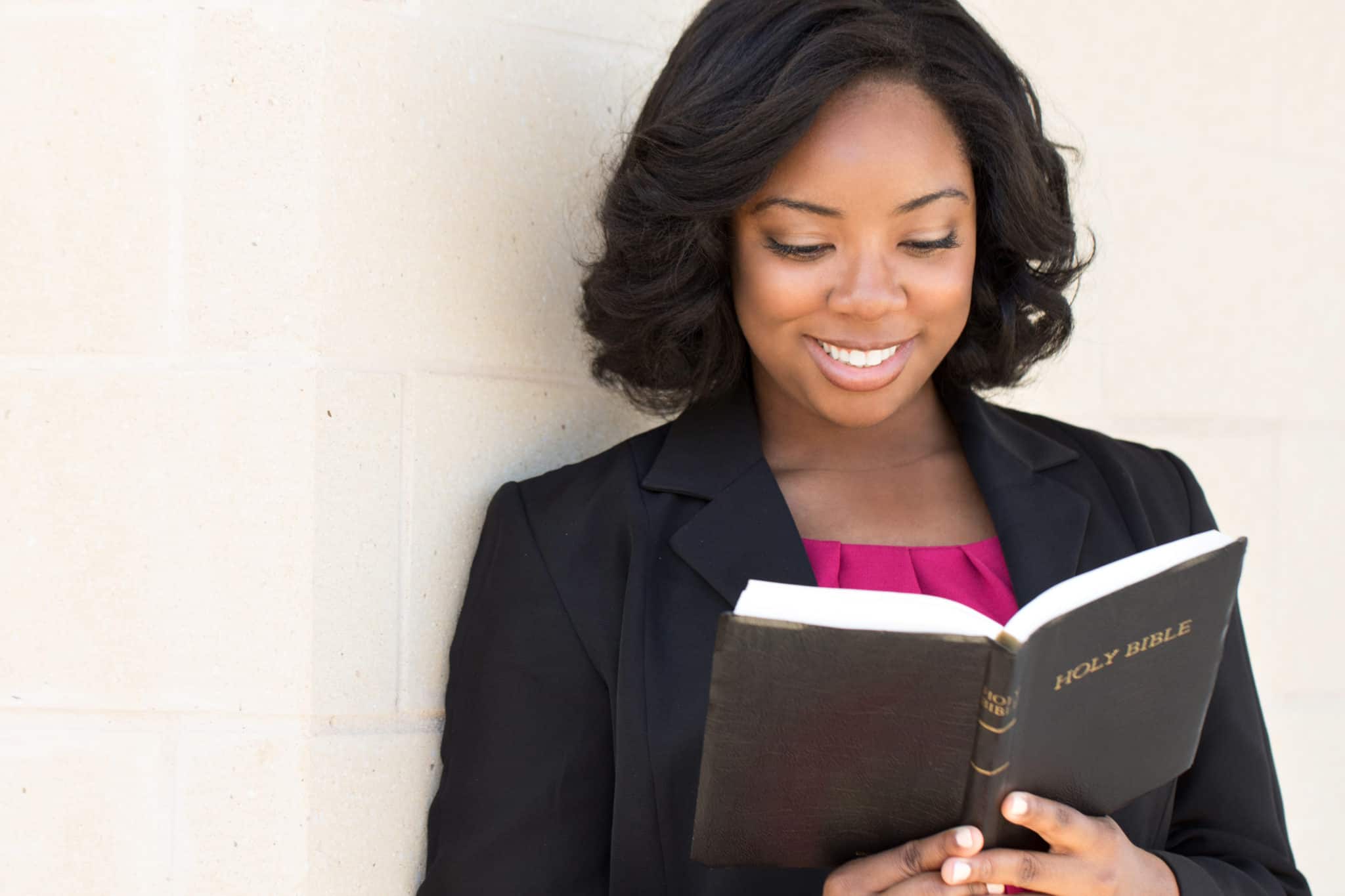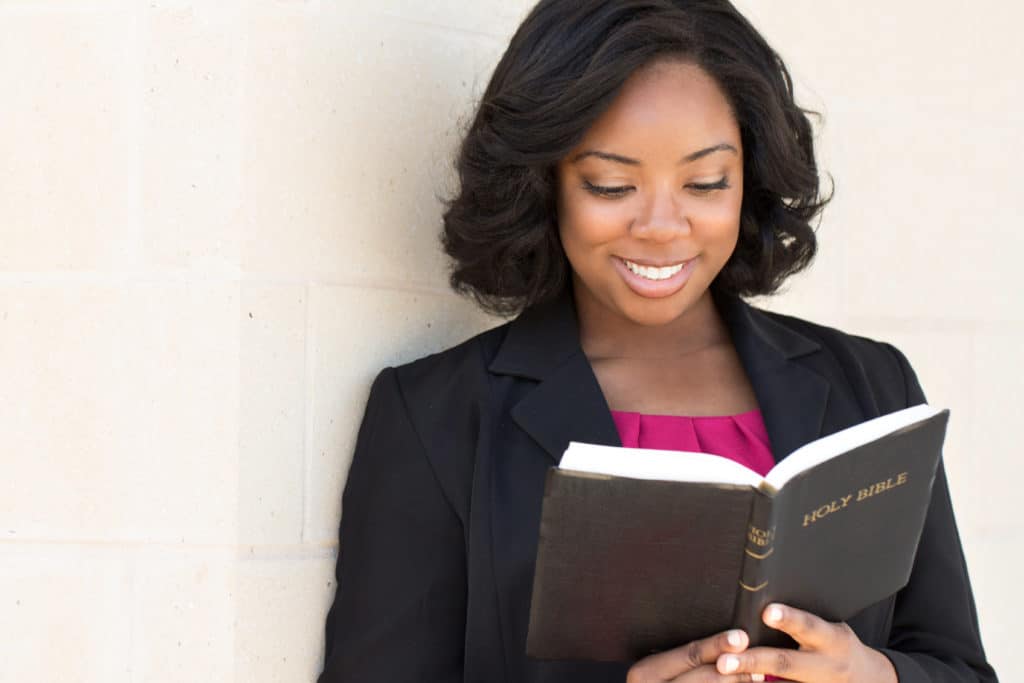 How to Prepare for the Sabbath
Regardless of where you work, where you live, or how many people you live with, there are things that need to be done. The point of preparation is two-fold.
we prepare in anticipation for the Sabbath to make it special and holy
we prepare so we can give our undivided time and attention to the Lord
Let's talk about some of the ways you can prepare for the Sabbath to make it special.
First we'll start with the basics. To keep the Sabbath holy, the Bible tells us not to work, buy, or sell.
"'Observe the Sabbath day, to keep it holy, as the Lord your God commanded you. Six days you shall labor and do all your work, but the seventh day is a Sabbath to the Lord your God. On it you shall not do any work, you or your son or your daughter or your male servant or your female servant, or your ox or your donkey or any of your livestock, or the sojourner who is within your gates, that your male servant and your female servant may rest as well as you." Deuteronomy 5:12-14
Here we see God commanded His people to avoid working on the Sabbath day. God's people guarded the hours of the Sabbath with the utmost care. They completed their work and prepared food ahead of time. They did as much as possible on the Preparation Day to keep the Sabbath holy.
On the Sabbath they didn't plow or harvest. They didn't cook their food. They did nothing on the Sabbath that wasn't necessary.
So what constitutes work in our modern day?
Seventh-day Adventists continue to uphold the Sabbath just like God's people in the Bible. Though times have changed, God has not.
"For I the LORD do not change." Malachi 3:6
Work may include:
duties at your place of employment
household chores
yard work
helping someone else work
Cooking
You'll notice in the verses above God also asks that your servants not do any work.
Most of us do not have servants. But consider these verses in modern times – what might that look like?
You may have employees at your place of business. You may hire someone to help you clean your house. You may have a landscape company take care of your yard. You may hire people to assist you in any number of ways. On the Sabbath, you should refrain from having these people work for you.
But let's think about other ways people might work for us. What about the server who waits on your table at a restaurant? Or the clerk at the shop who rings up your sale?
You may not be directly paying these people to work. But when you go out to eat or go shopping on the Sabbath, they are serving you in some form. Essentially, you are asking them to work for you in that moment.
When thinking about how to plan for the Sabbath hours, consider the chores you would do on a normal day. Do those things ahead of time.
Making the Sabbath a meaningful experience takes a little planning. But the more you do it, the easier it gets. Let's look at how to practically put this into action.
The more meaningful you want the Sabbath to feel dictates the amount of preparation you will put into it. The more care in preparation, the more special the day will feel.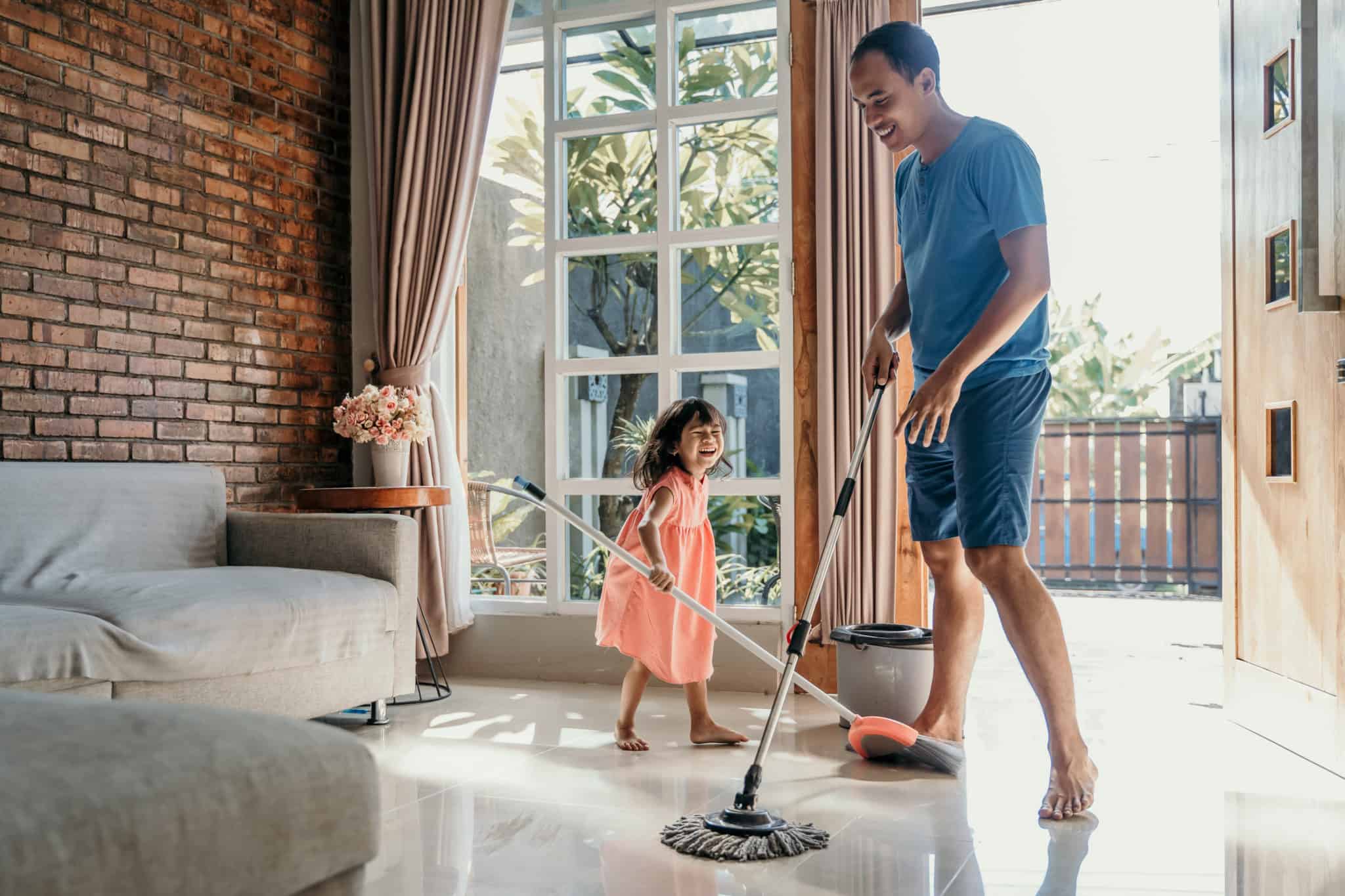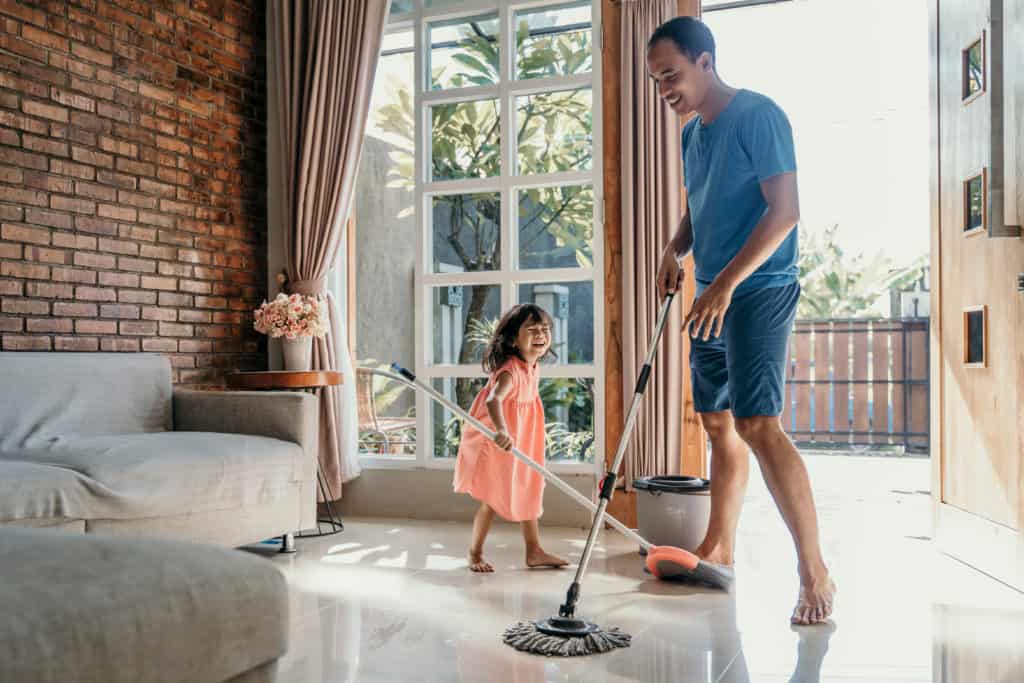 Preparation at Home
Studies have shown that clutter and messiness at home causes people to feel more stress. Making the home a place of rest will help your family enjoy a pleasant state of mind during the Sabbath hours.
Seventh-day Adventists today often focus time each week attending to household chores. Then, the home is at the peak of cleanliness come sundown on Friday evening.
Before sunset on Friday, do your best to have the home clean and in order. This might include:
Cleaning the bathrooms
Tidying up the kitchen after preparing the Sabbath meals
Sweeping and mopping the floors
Putting away clutter
Dusting furniture and other surfaces in the home
Changing the sheets on the beds
Other tasks you will want to turn your attention to before the sun sets on Friday are:
Filling the gas tank in your vehicle
Grocery shopping
Preparing Sabbath meals
Preparing your Sabbath clothing as needed
Extra ways to make your home feel more special on the Sabbath:
Set a pretty table
Choose a pretty centerpiece
Light candles
Make a special meal
When you prepare for a special time with God, you'll be able to stop and rest the way God intends. Welcome the Sabbath with glad hearts and sweet anticipation.
Adventist families enjoy welcoming the Sabbath with family worship and a special meal.
Guarding the Sabbath hours is an important part of keeping the Sabbath holy. You will want to guard the edges of the Sabbath by having all that is to be done ready before the Sabbath arrives.
You'll want to guard the closing hour of the Sabbath as well. Don't immediately turn your focus to secular things when the Sabbath ends.
During the Sabbath, there are things we can do to help us stop and rest for the full 24 hours. It's important to give our time and attention to the holy things of God. Put away any activity or task that might draw us away from the blessing God has waiting for you.
The Bible says:
"Call the Sabbath a delight and the holy day of the LORD honorable…" Isaiah 58:13, 14
God is asking us to call the Sabbath a delight, to honor it, and to refrain from doing our own pleasure on the Sabbath.
That doesn't mean you can't have fun on the Sabbath or enjoy the day. God wants us to turn away from secular things. Things that detract our minds from remembering who He is and what He has done for us.
God wants us to stop and rest and remember. It's hard to think about holy things in the midst of the unholy or secular. Avoid activities that will take your mind away from the purpose of the Sabbath.
What Can We Do On Sabbath to Bring Us Closer to God?
The Sabbath allows 24 hours each week of undistracted time to focus on our relationship with God. There are lots of ways we can use this time to grow closer to God.
Sabbath Worship in Church
Typically, Seventh-day Adventists welcome the Sabbath with glad anticipation. On Sabbath morning you'll often find believers attending their local Adventist church.
The Bible tells us attending worship together with other believers is important! The apostles gathered each Sabbath for worship. In fact, Paul tells us:
"And let us consider how to stir up one another to love and good works, not neglecting to meet together, as is the habit of some, but encouraging one another, and all the more as you see the Day drawing near." Hebrews 10:24, 25
Celebrating the Sabbath at church is a wonderful way to grow closer to God. You'll find encouragement from other Christians. And you'll feel convicted in your heart on matters of doctrine.
Sabbath School
During Sabbath school at your local Adventist church, your family will enjoy learning more about God's Word. Singing, lessons, and discussion are available for adults and children of all ages.
Prayer and Bible Study
Spending time each day in prayer and reading God's Word is important. But on the Sabbath, you have more time to focus without distraction on the Word of God.
The Bible is God's Word for His people. It's our blueprint for living a godly life.
The Sabbath hours are perfect for setting aside time to dive deep into Scripture. Studying God's Word helps you grow closer to Him and deepens your faith.
When you study and pray with friends and family you'll find those relationships benefit as well. We become more like Christ as we study and pray. In doing so, we have more patience, love, and kindness for our friends and family.
You may want to study the Bible in a group setting on Friday evening or even on Sabbath afternoon. This can be a fun time of fellowship and character growth for you and those you are studying with.
Family Worship
Adventist families often open and close the Sabbath with Family Worship. There's something special about coming together with those you love the most for a time of worship.
It's a sweet time of closeness for the family. There should be kind words, happy faces, and a feeling of joy during family worship.
Family worship time is not the time to correct your children. Don't bring up grievances or otherwise tense discussions from the past week. Remember, the point of worship is to respond to God's work and grace in our lives. Correct your children if they are being irreverent or disrespectful during worship, but don't heap past grievances on them.
Worship Alone or with Friends
Whether you have a family or not, spending time in worship outside of church can be very beneficial in bringing you closer to God. Invite friends to join you in worship or enjoy some time alone with God.
You can begin with a time of singing or listening to praise music or hymns to help you get in the frame of mind for worship. Spend time praying before and after you read your Bible or devotional for the day.
Then, spend time studying Scripture. You can use a Bible study book, online Bible study, topical Bible study, or study a passage or book of the Bible. Write down thoughts and questions you might have and ask God to bless your study time.
"Open my eyes, that I may behold wondrous things out of your law." Psalm 119:18
Close with prayer and personal reflection.
Appreciating Nature
The Sabbath was given to us at the time of creation. And on the Sabbath we're reminded each week that God is our creator. He alone is worthy of worship.
"Worthy are you, our Lord and God, to receive glory and honor and power, for you created all things, and by your will they existed and were created." Revelation 4:11
Sabbath afternoon is a wonderful time to enjoy being outside. Explore God's creation and contemplate the care and love that went into creating the world.
When God created this world, He thought of everything. Appreciating the world around you draws you closer to your Creator.
What are things we can do on Sabbath that are fun, especially for the whole family?
It's important to understand that the Sabbath is not supposed to be a burden. Remember, God said we should call it a delight!
Sometimes people feel like the Sabbath is a day of rules. You know – a whole long list of things they shouldn't do. But that's the wrong way to look at it!
Instead, try looking at the Sabbath as a day where you "get to" instead of "can't."
Let's practice it:
"On Sabbath I get to rest from my employment and enjoy time with my family."
"On Sabbath I get to spend time worshipping God and remembering what He's done for me."
"On Sabbath I get to go to church and fellowship with other like-minded believers."
"On Sabbath I get to enjoy time spent outdoors, refreshing my spirit instead of sitting at a desk all day."
"On Sabbath I get to focus on the two most important parts of my life – my God and the people who are important to me."
There are many ways to enjoy the Sabbath. And there are lots of ways a family can have fun together while still keeping the Lord's day holy.
Let's look at things we can do on the Sabbath that are fun for the whole family.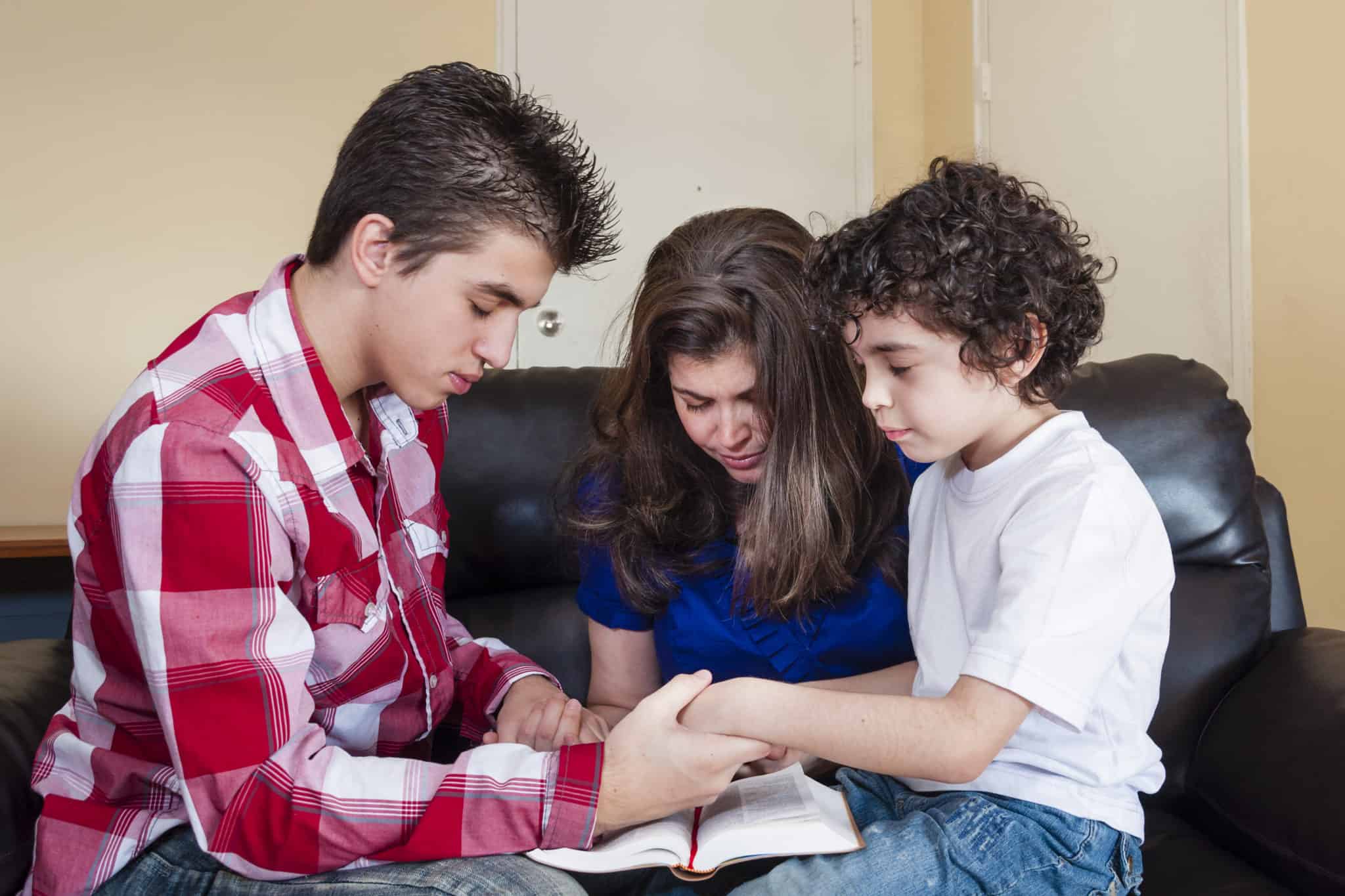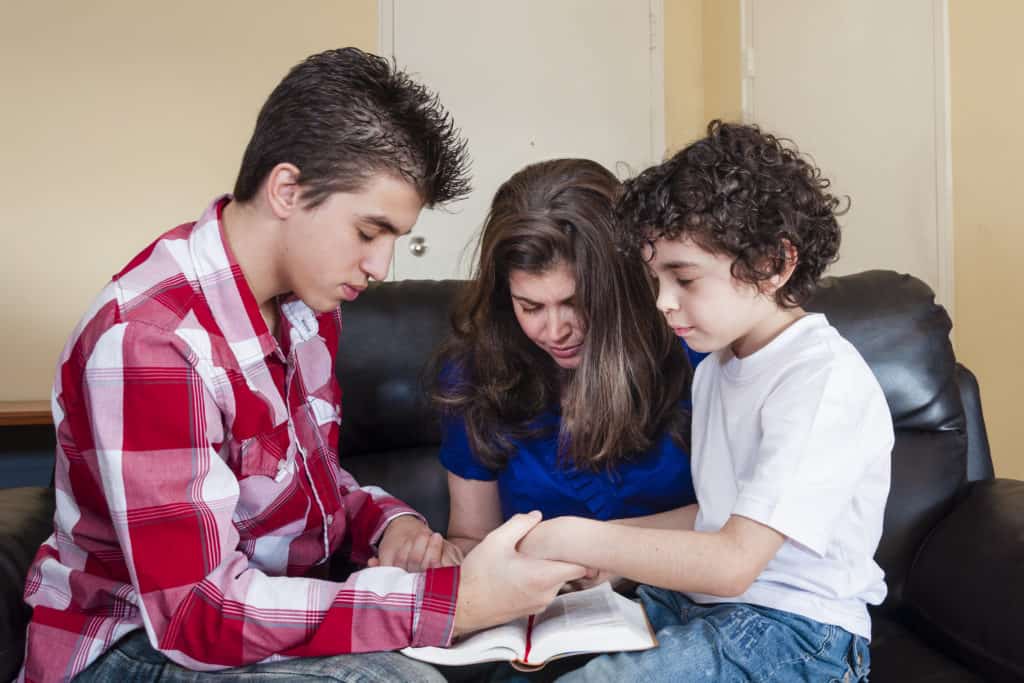 Family Worship
We've already discussed family worship a little bit. Let's take an even deeper look at why family worship is important as well as how it can be a fun way to spend time on the Sabbath.
Many Adventist families enjoy family worship to welcome the Sabbath. They often close the Sabbath with family worship as well.
Family worship can become a special tradition the entire family looks forward to. You can even invite guests over to enjoy worship time with you.
Having time for family worship establishes a strong faith within the family circle. Children see the parents practicing their faith and it helps them form their own ideas about who God is.
Parents are responsible for the discipleship and training of their children. The goal of every parent should be to raise disciples of Christ! The Bible tells us:
"And these words that I command you today shall be on your heart. You shall teach them diligently to your children, and shall talk of them when you sit in your house, and when you walk by the way, and when you lie down, and when you rise." Deuteronomy 6:6, 7
Family worship should be a time of joy and fellowship for the family unit. Encourage everyone to share and take part in the worship time. You can assign family members different tasks like:
Opening prayer
Choosing songs to sing
Playing a musical instrument
Telling a story or reading the devotion
Closing prayer
Involving everyone gives each participant a feeling of value and worth. Encourage children to sit quietly without reprimanding using positive language and reinforcement. Young children especially need patient encouragement. Let the time be filled with joy, laughter, and sweet words.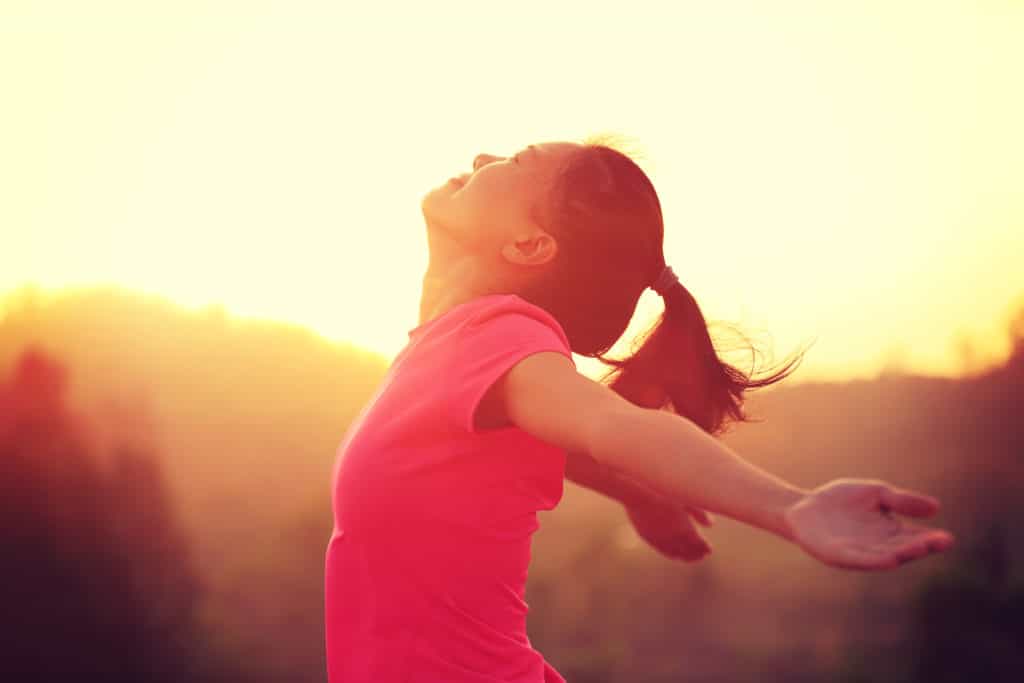 Spend the Afternoon Out in Nature
When God created the very first Sabbath, He spent the day with Adam and Eve in the Garden of Eden. It must have been a beautiful place and I imagine it was a joy filled day.
Have you ever wondered what the Garden of Eden looked like? What it smelled like? How the fruit must have tasted? And I bet the weather was spot on perfect.
We may not live in the Garden of Eden, but there is beauty all around us. Appreciating nature is a wonderful way to draw closer to God. Human beings acknowledge Him as our Creator and rejuvenate our weary bodies.
Spending time in nature is particularly wonderful for families with children. But even adults find respite and healing in the beauty of nature.
Visit a park
Go on a picnic
Take a hike in the mountains
Visit a quiet beach
Sit by a quiet lake or splash in the creek
Lay a blanket out in the sunshine and soak up some good Vitamin D
Sit in a park and study the Bible
Go on a nature walk and collect special and unique rocks, leaves, or acorns
Take a pair of binoculars out and watch for birds
Listen to the sounds of nature – birds, frogs, and other animals
Discover the wonder of life in a creek
Dwell on the many creative aspects of creation and give thanks to God
Breathe deeply the fresh air and let God's love fill you
Encourage your children to explore the world around them.
Enjoy a weekend campout over the Sabbath
Play Bible Games or Trivia
Children of all ages love games and games can be a lot of fun for the whole family! Playing Bible themed board games or card games is a fun way for the family to interact together. You'll learn more about the Bible and connect together over fun and laughter.
Having a collection of different Bible games is a wholesome and fun way to spend a Sabbath afternoon. Let your children choose a game to play and enjoy the time together.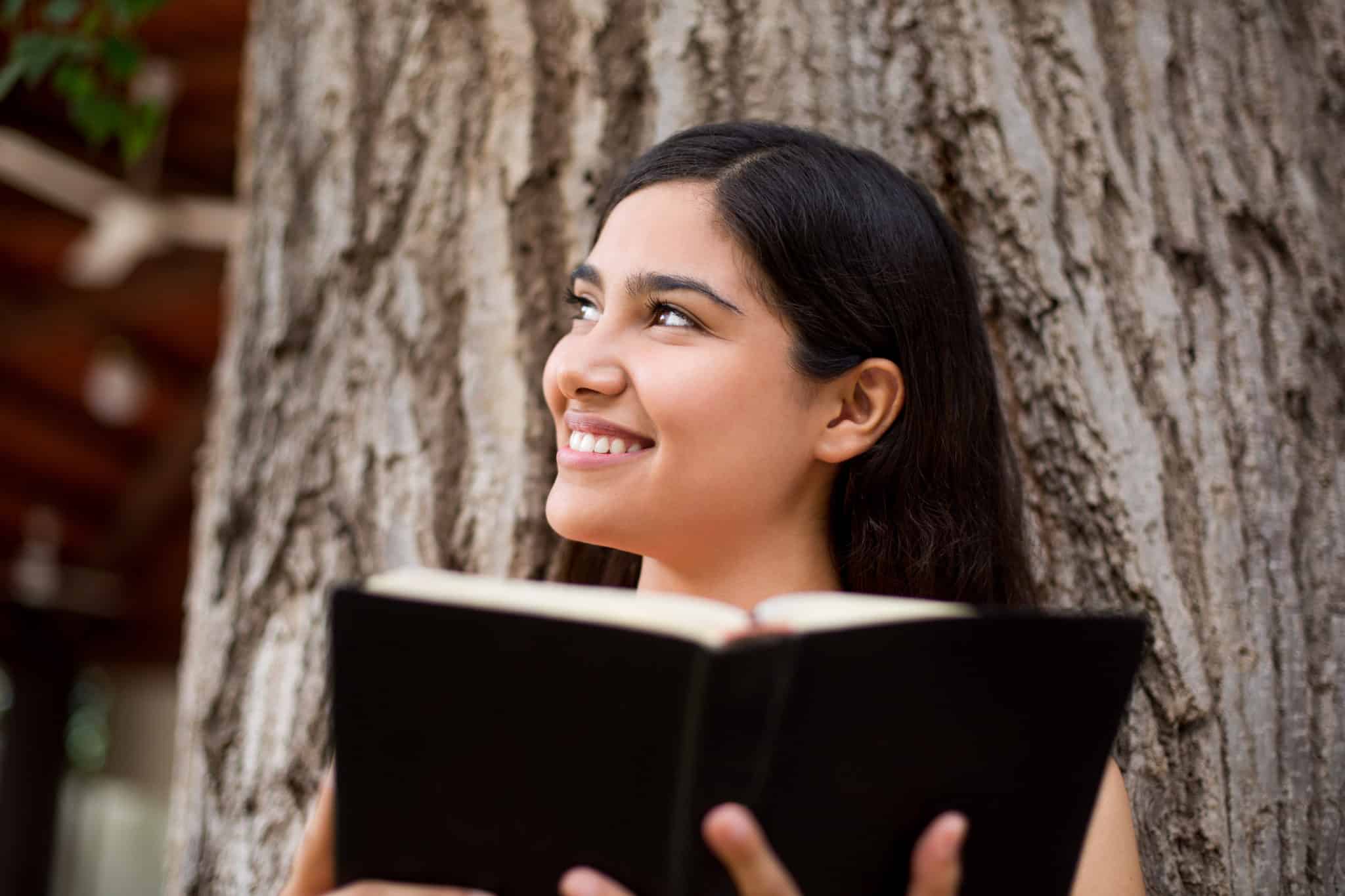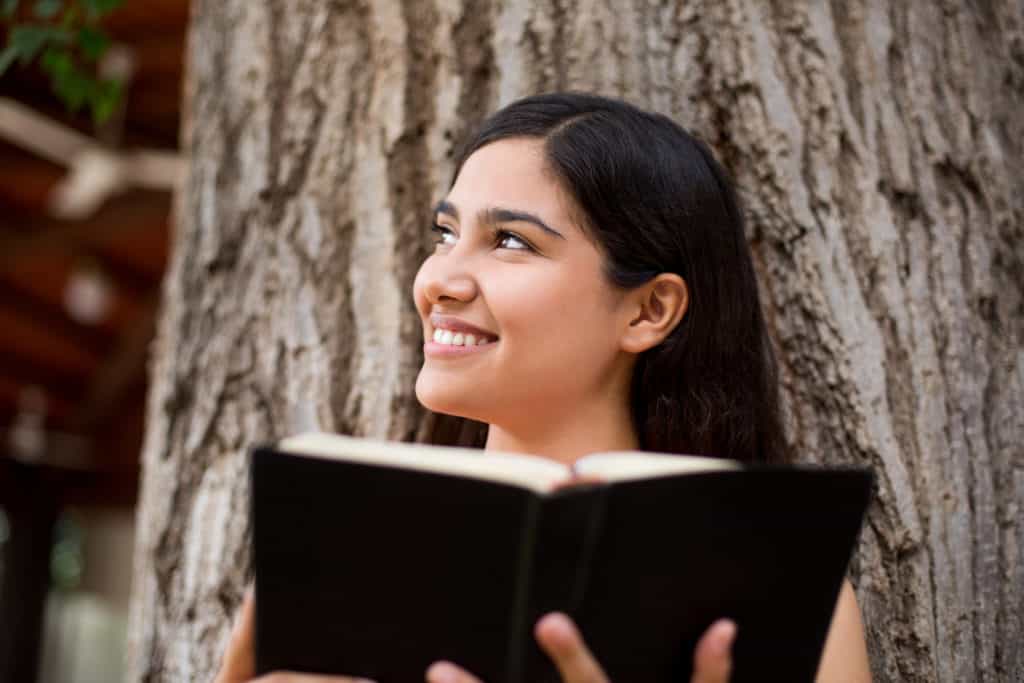 Friday Night Vespers
Friday Night Vespers at church or in someone's home can be meaningful for the whole family.
Many Adventist families enjoy having friends over on Friday evening for vespers. It's a time of fellowship that draws friends and family – and even new friends – together.
Friday Night Vespers is a time of prayer, singing songs of praise, and fellowship. You might want to have someone read a devotion or even have someone share a message from the Word of God. You could also serve snacks like fruit and popcorn,or other favorites, during the vesper hour.
However you choose to do Friday Night Vespers, it's definitely something you'll enjoy.
Bible Movies or Documentaries
Sometimes on Sabbath afternoon you'd rather stay home. You don't always need to head out to a park or other outdoor activity. Rainy days are great for sharing a Bible movie or documentary – or even a sermon from a favorite preacher.
Kids will especially enjoy animated Bible movies. They'll learn Bible truths as well as important character lessons.
Napping
While napping isn't something you should spend every Sabbath afternoon doing – a good nap has its place.
Our lives are often so busy, some weeks you may feel truly worn out. Having permission to rest your tired body is a gift the Sabbath offers everyone.
Children don't especially enjoy it when mom and dad want to take a nap, so take care to not make it a weekly habit. However, naps can benefit your health and improve your mood.
Don't feel bad if sometimes what you really need is sleep!
Bible Crafts
Children love making crafts and sharing a fun is a great way to spend time together. You can read a related Bible story, too. Encouraging your child's imagination and creativity fosters learning and self worth.
There are many resources online for good Bible crafts. Many use everyday, simple materials you are likely to already have in your home.
Children greatly benefit when an adult takes time to sit and craft with them. The time spent together can teach children Bible lessons and instills a sense of value and worth.
What are things that might be good to avoid on the Sabbath?
We've talked about several ways you can have fun during the Sabbath hours. There are certain activities best avoided on the Sabbath. Don't let this list discourage you.
Get creative about how you spend the Sabbath and you're likely not to even miss these things!
Here are a few activities you might want to refrain from during the Sabbath hours:
Sports and sporting events
Secular television and movies
Secular games or music
Secular magazines, newspapers, or books
Buying and selling
Work at your employment
School events
Homework or schoolwork
Housework and yard work
God has specific reasons for asking us to keep the Sabbath holy. We don't ever have to wonder why because the reason is abundantly clear. God only has our best interest in mind! Because He loves us so much He gave us the Sabbath.
"Know therefore that the LORD your God is God, the faithful God who keeps covenant and steadfast love with those who love him and keep his commandments, to a thousand generations." Deuteronomy 7:9
Enjoying Sabbath in today's busy, topsy-turvy, world.
In our crazy busy world, it can be a challenge to enjoy Sabbath the way God intended. You may face different challenges in your life that make Sabbath keeping difficult.
While you navigate the challenges of Sabbath keeping in your own life, you should pray. Ask God to help you overcome any difficulties or challenges you face when trying to keep the Sabbath.
He is faithful to answer your prayers according to His will.
"And this is the confidence that we have toward him, that if we ask anything according to his will he hears us." 1 John 5:14
Medical Professionals
Medical professionals often have to work on the Sabbath. How do you keep the Sabbath when you are serving the needs of others every week and it feels just like another day?
As a medical professional, do your best to rotate your work schedule so you don't have to work every single Sabbath.
As you prepare for the Sabbath, decide how you will keep the day holy while serving your fellow man. Make plans to spend time in meditation and private worship if you are unable to attend church while on call.
Take care to not treat the day as any ordinary day. Find sacredness in your day and keep your thoughts turned toward God as much as possible.
If Both Spouses Work Outside the Home
In many families, both spouses work outside the home. Perhaps neither one of you arrive home until 5pm on Friday night and it feels like there's no time to prepare. How do you make the Sabbath feel special when your time is so limited?
The traditional day for Sabbath preparation has always been Friday. That's hard when both spouses work outside the home. It may be impractical to reserve all Sabbath preparation for Friday.
In that case, consider the time you do have in the evenings during the week. How can you prepare all week long?
Make a list of all the things you would ideally prepare and assign each task a day during the week. Enlist every family member who is able or old enough to help.
Don't feel discouraged! Instead, make every effort possible to make the Sabbath special for your family.
When You're the Only One
Others find themselves being the only one in their household who keeps the Sabbath. It can feel lonely when no one in your home shares your beliefs. How do you guard the Sabbath hours to keep them holy in a home where the Sabbath is regarded as just another day?
When you're the only one in your household who keeps the Sabbath you will face some special challenges. It's important to address these issues with grace and kindness.
Some family members may not understand your desire to keep the Sabbath. Others may try to sabotage your Sabbath keeping. You can still have the presence of mind to keep your heart and mind turned to thoughts of God and His love.
If you are able to attend church, do so. When at home on the Sabbath try to avoid secular television when another family may be watching it. Perhaps you could spend time in your room reading your Bible and listening to quiet hymns on your personal device. Or, you may want to spend Sabbath afternoon outdoors enjoying God's creation.
Spending the day with other Sabbath keeping friends is also a wonderful way to spend the day.
What's important is you stand your ground in quiet steadfastness. Wherever you find yourself on Sabbath, you can honor God's holy day.
Celebrating the Sabbath
When you take time to prepare for the Sabbath, you'll find added meaning and a sacredness to the day. By keeping the Sabbath holy, you'll find God richly blesses you and your family.
The Sabbath is a special day, given to us by a loving Father. It's up to us to accept the gift and use it to the best of our abilities.
Let the Holy Spirit guide you as you practice keeping the Sabbath this week.
Ready to start Bible studies and discover Scripture for yourself?
Begin Bible study lessons TODAY!